Employee Spotlight: Isaac Holman
For this latest ESa Employee Spotlight, we sat down with Isaac to talk about his passion for interiors, his abiding love for residential interior design, and his creative transition to designing for healthcare.
Name: Isaac Holman
Current Title: Senior Interior Design Manager
Time at ESa: 20 years

Isaac Holman is a senior interior design manager and has been with ESa for 20 years. In his role, he is involved in projects early on, at times on interview teams and as part of initial planning meetings. His work carries through all project phases and includes setting plans, helping to develop interior design concepts, interfacing with the design team to push the design further along, working with clients to select and document all interior finishes and interfacing with the contractor and ESa's construction administration department to finalize the design, bringing it to life.
Q. What made you want to pursue interior design as a career?
A. I grew up with a grandfather who was a contractor, and while he passed away early on in my life, the impact that he had was a lasting one. He and his brothers owned a construction firm in a small town in Mississippi that did both commercial and residential work. The family ties to the industry continue, as my father had a passion for drawing floor plans and loved old houses. I would sit by his side as he developed the plans in his notebook and sketched elevations of houses. My older brothers and I absorbed this family background, and would play with Legos and blocks constructing houses while using poster board to create entire towns complete with roads and structures of all kinds.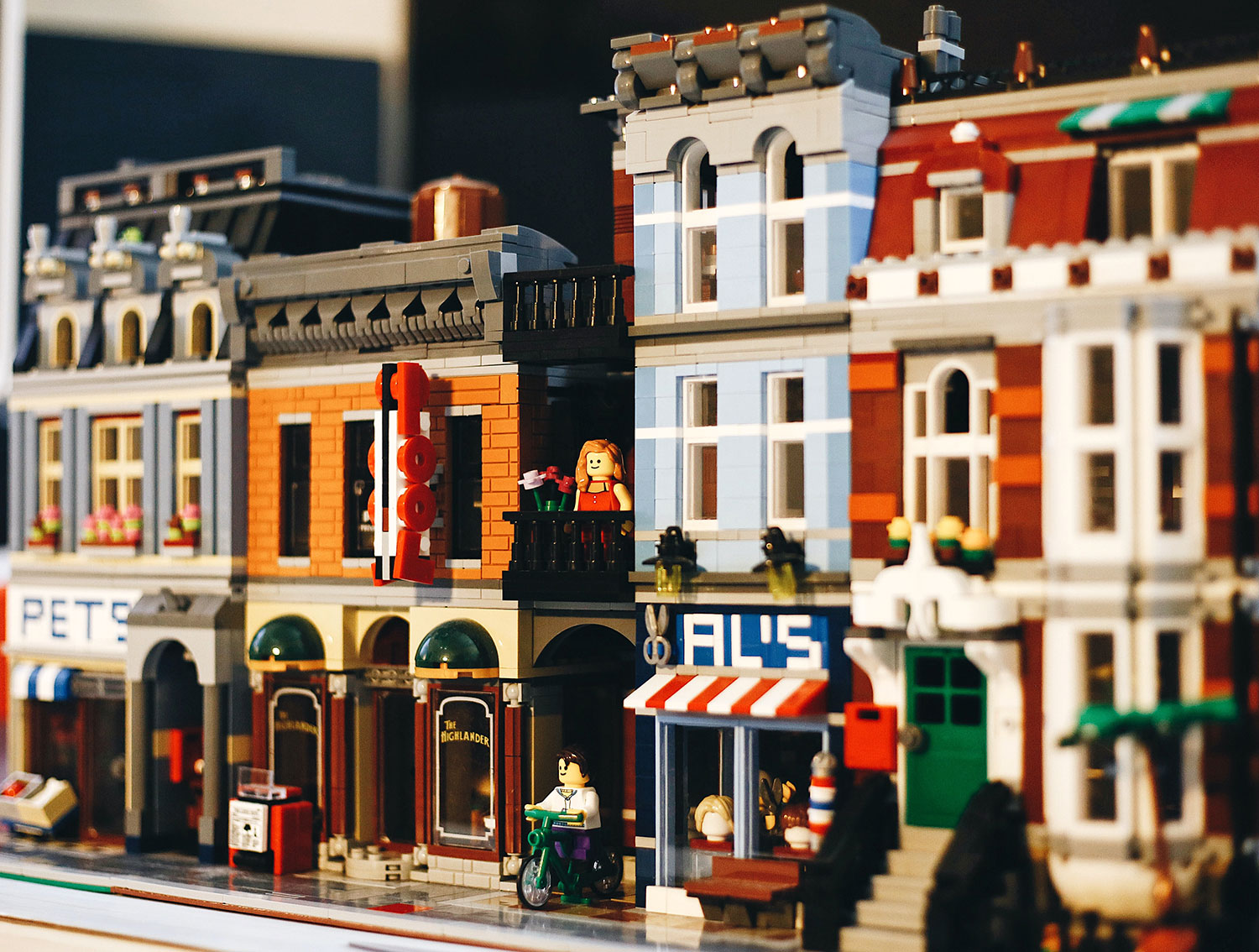 The older I got the more I became aware of interior design as a profession, although I wasn't set on pursuing it yet.
When I was 14, I was in a bookstore and I saw a residential interior design magazine that immediately grabbed my attention. This was the start of realizing that this area of design was not only a passion of mine, but that people did this professionally, and this was a revelation. From then on, I would buy each new issue of this magazine and explore the designs within.
My former neighbor, who is now 100 years old, was also a huge influence on me. She and her husband built their house in the 1950s with the use of an architect and interior designer. This was fascinating to me, as this was not something my family had experienced. I would spend a lot of time at her house and she would tell me stories about the process, what she liked and didn't like about it, and importantly she described the behind the scenes of the finished products I would see in the magazines. This combination of design, creativity and a healthy challenge further influenced me to study and pursue a career in interiors.
Q. Residential interior design sounds like it was a major influence; how did you transition to work within the healthcare sphere of the discipline?
A. My family had a history of attending college at Mississippi State, and one day my uncle pointed out that they had an interior design program. I ended up attending Mississippi State and becoming a part of this program, dead-set on a career in residential interior design.
When sophomore year arrived, and we started to work on projects, my professors confessed that they did not recommend residential design for younger designers. Their take centered on the need for wealthy clients to make that approach profitable, or even sustainable, and the unfortunate reality was that many wealthy clients may not trust a young, inexperienced designer with their needs and budget.
As a result, I started to explore the commercial side of interior design. The funny thing is healthcare, which is my prime area of design now, was the last thing I wanted to do. The main reason for this initial bias against healthcare came from peer pressure; nearly everyone in the program wanted to do hospitality because you can be "more creative" and you can't be creative within a healthcare setting. Regardless of this perception, I was still curious.
Enter Misty Brown, senior interior design manager at ESa. She and I went to school together, her being two years ahead of me. For a class assignment, we needed to speak with someone in the design world so I called her up and we talked. I had seen some of the things ESa was doing in the interior design and healthcare world and was impressed. Misty expressed to me how much she loved the firm and this endorsement combined with the work of the firm spoke for itself. I applied for an internship and the rest is history.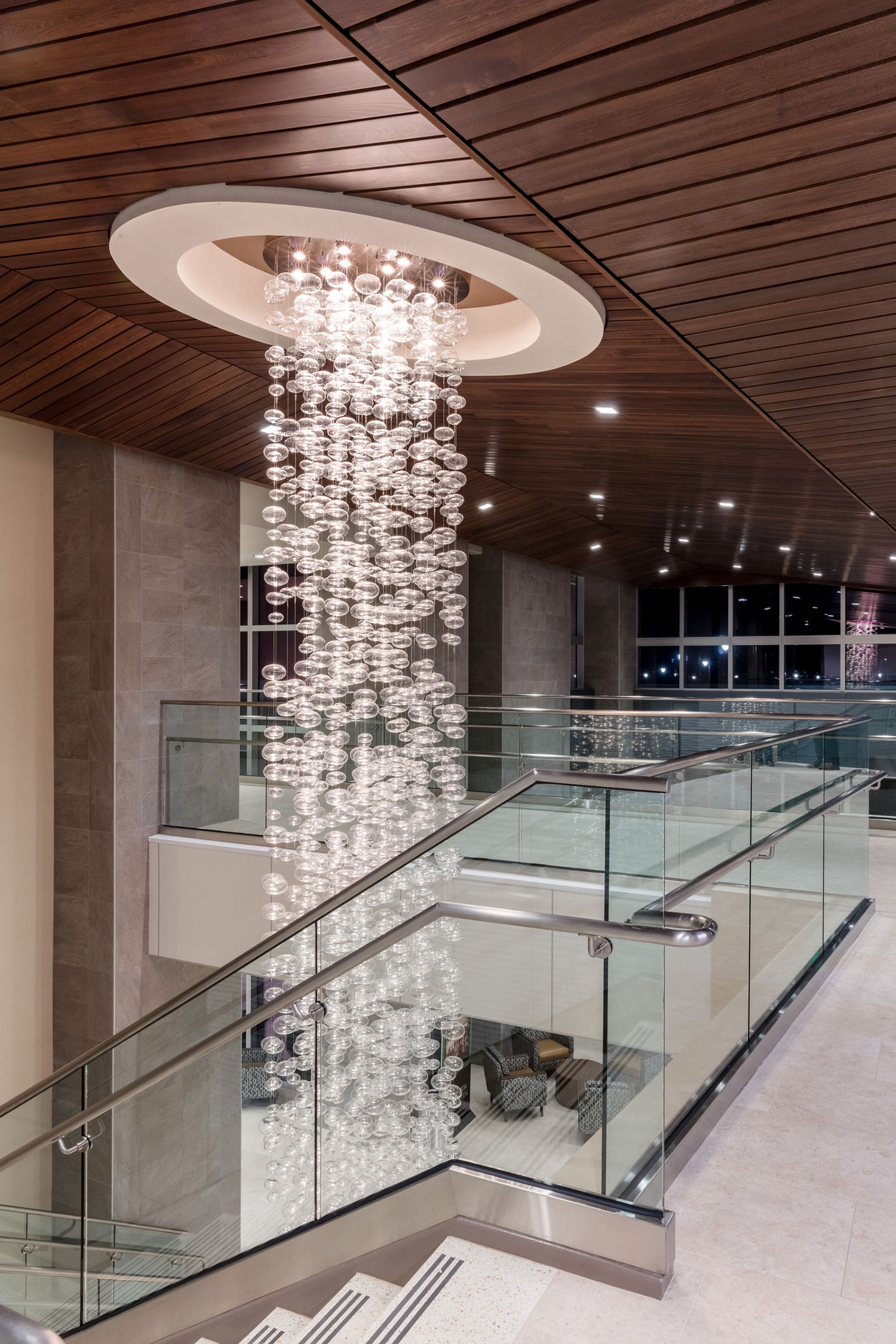 As I started my career with the firm, soon after the end of my internship, I worked on a variety of projects including higher education work with ESa principal Wendell Brown in addition to some healthcare projects. As my career progressed, I transitioned to be almost entirely healthcare oriented. This has afforded me many chances to disprove that earlier sentiment that there is no creativity in the healthcare sphere of interior design. In fact, considerations for healthcare mandate an increased level of creativity to address certain needs within the space while offering a hospitality-inspired and non-institutional feel to the design. If done well, there are many chances to creatively shape the interior built environment for healthcare facilities to be warmer and more inviting.
Q. What inspires you?
A. The residential side of design is still very much alive within me. I look to this sector for inspiration constantly and still keep subscriptions to many residential interior design publications. Many people would assume that after a day of work I would be sick of design, but not quite. For me, flipping through the residential magazines both relaxes and inspires my on-going healthcare work, allowing me to step back from the design challenges at hand and embrace new ideas that I can bring to the team.
When inspiration strikes, I often ask myself, "how can I translate that feeling?" While there are many aspects of residential design that I cannot bring to a healthcare setting directly, I can take inspiration and translate it to enrich a space and avoid an overly institutional feeling. This approach mirrors the firm's as a whole because ESa does healthcare differently, and our designs incorporate best practices related to healthcare but with the comfort and creativity of hospitality.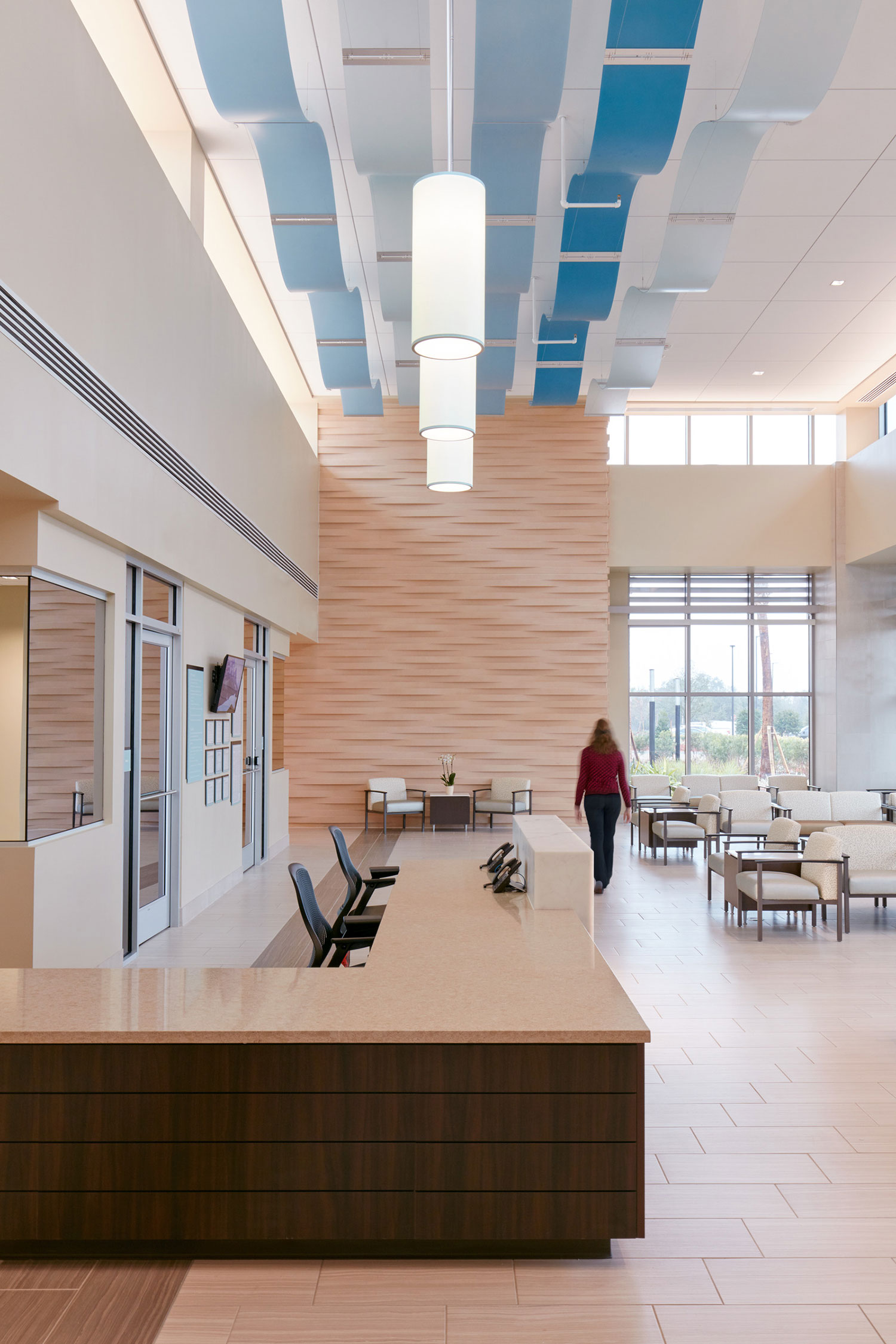 Q. What are your thoughts on the interplay between interior design and architecture – and specifically how does this play out here at ESa?
A. During my time in college, there was a lack of combination with the architecture program, so I came to ESa without any experience working closely with architects. During my time at ESa, I have been pleasantly surprised with how integrated the two disciplines are. While I can't speak for everyone in the firm, my perspective is informed by being brought in and involved on most projects from day one.
One moment that stands out to me is when I was working with Charlie Jorgenson on the AdventHealth Kissimmee project that features a lot of floor to ceiling glass on the exterior. This means that, especially in the main lobby, there is an abundance of natural light, and many exterior elements are visible from the interior. The project featured a concrete pattern of various shades of gray that wrapped around exterior structural elements. I noticed that there was a disconnect as the exterior grey concrete stopped when it hit the glass, causing a distinct split between the exterior and interior spaces. I was able to have a conversation with Charlie and his team advocating for the inclusion and continuation of this element to be reflected within the interior space.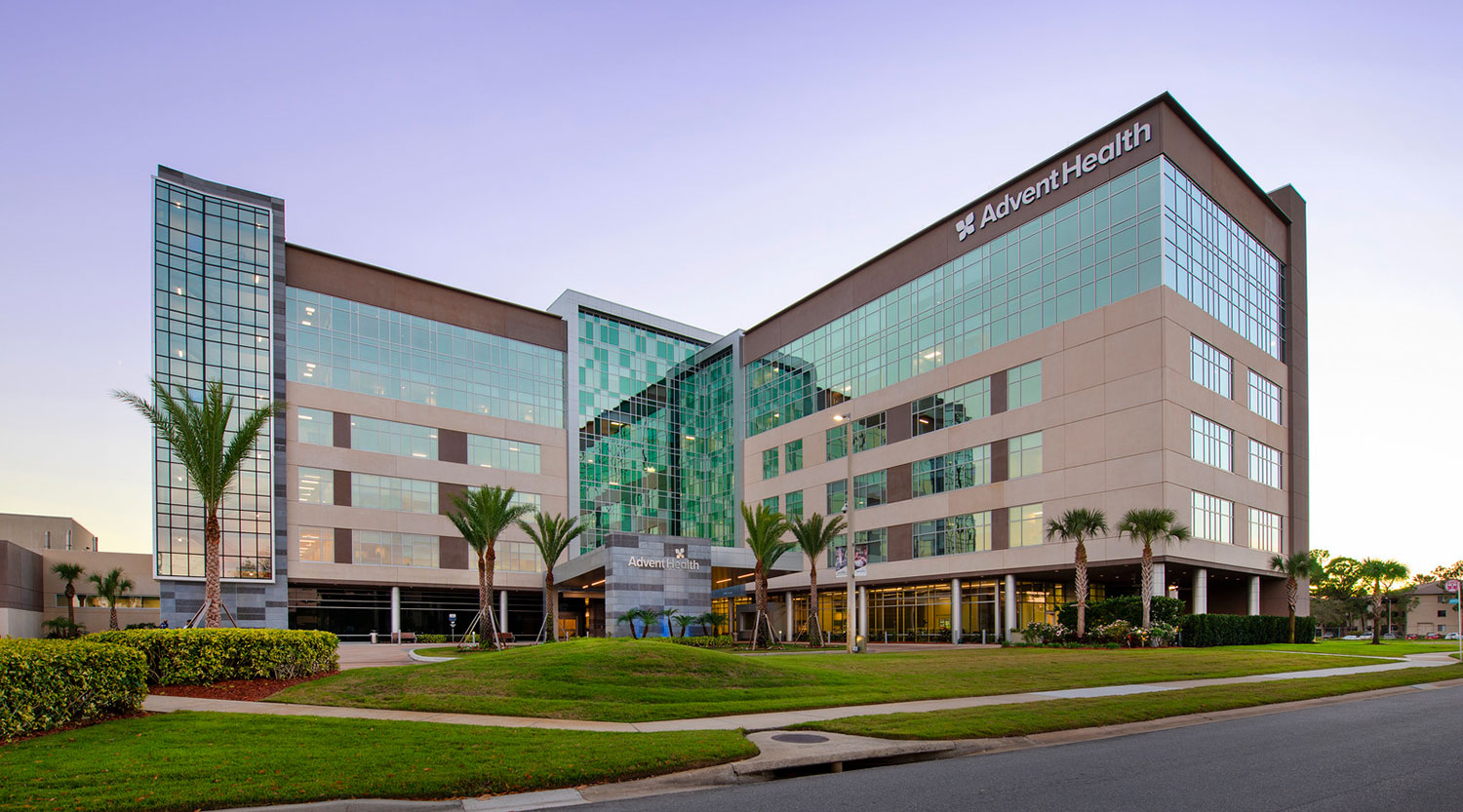 We came together and decided that, for the integrity of the design, the concrete elements should continue and wrap inside the building to create continuity. This collaboration led to Charlie asking what interior paint colors we were using on the inside, so that exterior elements could correspond in a similar fashion. No architect had ever asked me what interior elements are there and how they could be incorporated elsewhere in the design.
I believe that this back and forth makes for a better teaming environment and leads to better approaches to project challenges while providing for a cohesive design vision both inside and outside the facility.
The truly collaborative environment here at ESa is what makes this possible. I know I have given input on architectural elements and continuous seek input as it relates to interior design choices. In my opinion this is the best way to create a holistic design vision that avoids either discipline from operating in a vacuum.
Q. Coffee or Tea?
A.I am more of a water person, but if I had to choose I would say, hot tea (I gave up sweet tea a long time ago).
Q. Cats or Dogs?
A. I don't have any pets, but I absolutely love dogs — cats are a bit too unpredictable for me.
Q. How did things change for you in relation to COVID, what challenges did you face and what opportunities?
A. I am a very social person, and typically love to be in the office. For most of the pandemic, it was simply not safe to be in person for quite some time. I love the firm's culture and have made some great friendships while working here, so being disconnected from that was certainly a challenge. I took this a week at a time and little by little adjusted to the new remote world that existed at the height of the pandemic.
It created an opportunity to further connect with people on my team. My team and I were on the phone working and talking for hours to tackle project challenges and maintain what connection we could. This challenge led to growth and the fostering of new connections and friendships within the team.
COVID allowed me to take care of myself a little more. I wasn't traveling all the time anymore and didn't have to deal with the stress of a commute, which was a welcomed development. It afforded me a new mindset about what is important in life and what my priorities are.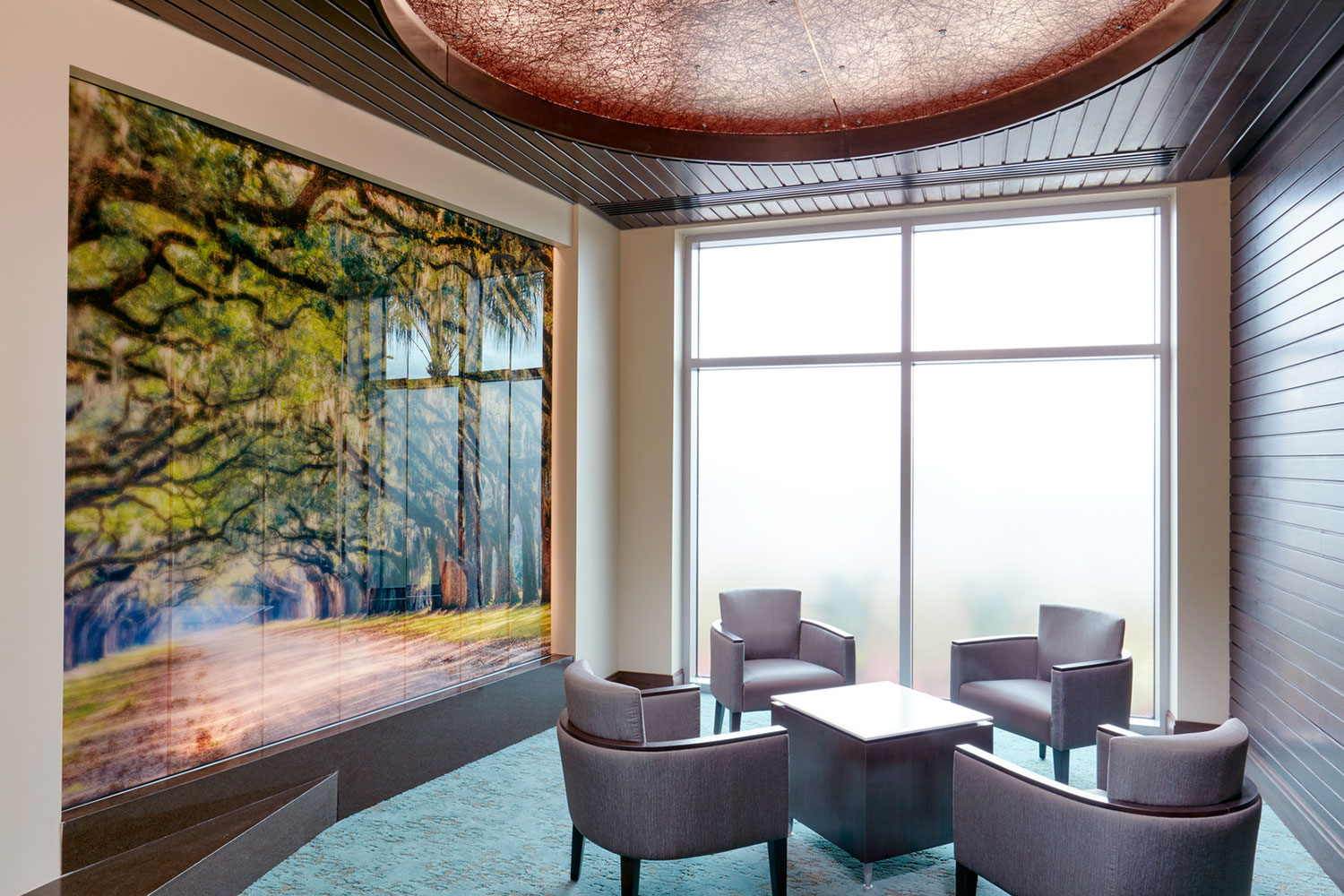 Q. You have been with ESa for 20 years – what is it that makes ESa continue to feel like home after all this time?
A. The tenure at ESa is incredible. Regardless of industry, you just don't see this many people with over 15 years of experience at the same place. Funny story, during my first four days at ESa a coworker stopped mid-conversation and asked how long I had been here. I laughed and said this is my first week, to which she responded, "It feels like you have been here longer, in a good way!" It goes to show that time tends to fly when you are working with a fantastic group of people and involved with engaging projects. I think this is why so many people have been here for so long.