Employee Spotlight: Macy Harvell
We sat down with ESa design manager of five years, Macy Harvell. Read on to learn about her journey to the field of architecture, her passion for influencing future generations of architects and how she works to strengthen Nashville's design culture.
Shaping Initial Design

In her role as design manager, Macy has been a part of higher education projects focusing on front-end design. A critical part of this initial client interfacing involves participating in and leading listening/programming sessions that accurately capture the client's needs and goals. Macy meets with stakeholders to gain a well-rounded view of the project. Macy works with the design team to program spaces, taking into account the goals of the client along with the number of users that will engage with the facility. This preliminary information shapes the early design of the building, establishing scope and programming while weaving overall concepts together into a tangible design.
While every client and project is unique, Macy enjoys the variety of scale that exists when working with education clients. "I have worked on everything from small venues to large-scale residence halls and academic-centered classroom facilities. This variety is engaging, and as a design manager presents different constraints to take into consideration. This is an exciting aspect of this area of design,"
she shared.
Her Journey to Architecture (and ESa)
Growing up, Macy had a love of art and drawing. "I always loved taking art classes in school, but had never heard about architecture as a career path. I think the first time it came to my attention was in middle school or high school," she said. On Sundays in high school, she would spend time with her parents touring open houses and admiring the exterior and interior design work. "Touring these houses became a hobby. I loved studying these different spaces and imagining what they could look like. This sparked a deep interest in design," Macy shared. This spark of interest in design paired well with her existing love of drawing and she began to sketch houses.
As high school came to a close and college approached, Macy wanted to attend the University of Tennessee, Knoxville (UTK) but had a bit of a dilemma on her hands. "At the time you had to submit a portfolio essentially a year in advance to be considered for the architecture program, and I sort of got cold feet my senior year of high school," she said. The future was approaching fast, and she was unsure if this passion she had for design was truly the right path for her to follow. Taking a cautious approach, Macy enrolled at UTK and before selecting a major, she took some architecture classes her freshman year to test out this new field. After taking some elective architecture classes, she decided to jump in and pursue architecture, applying as a freshman and getting into the program her second year in college.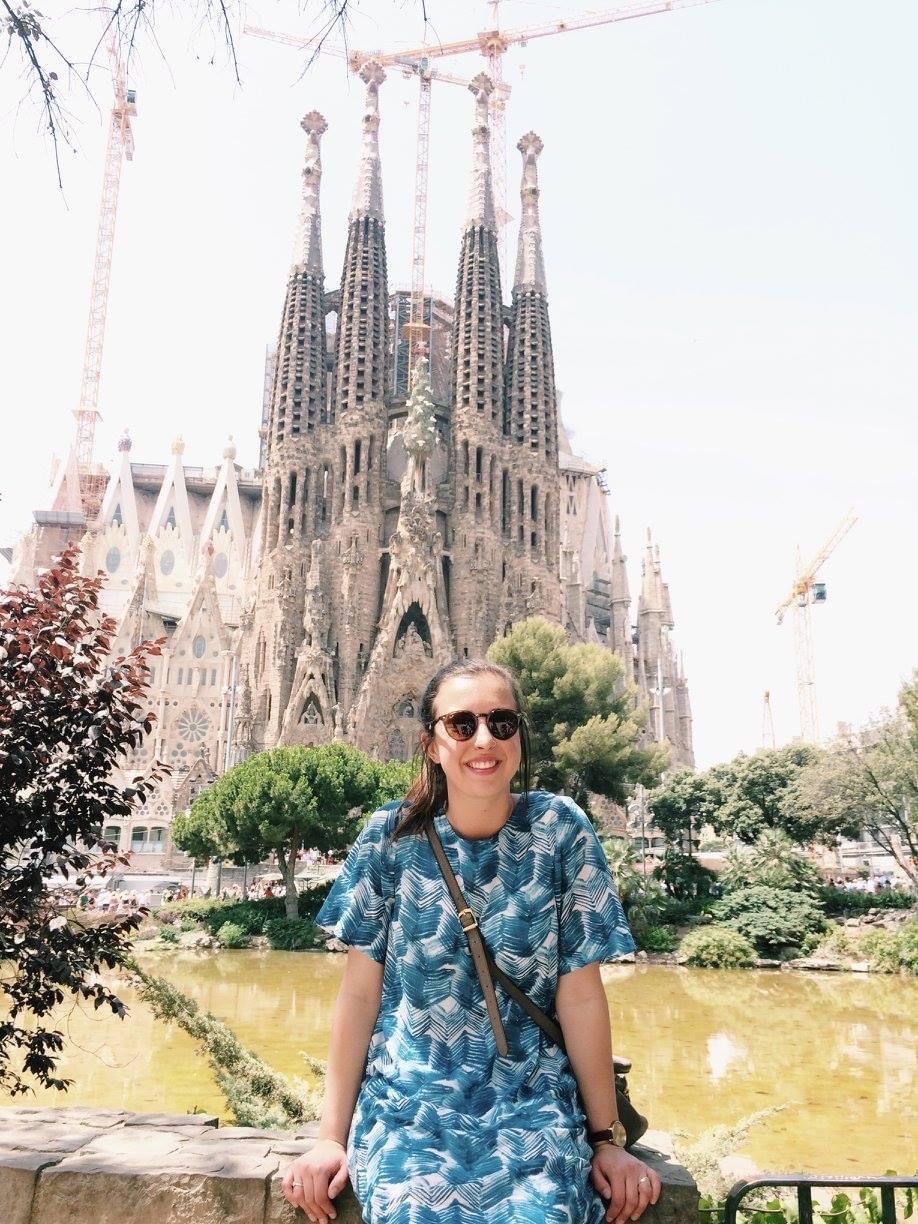 Macy learned about many things in architecture school, including ESa, "My first exposure to ESa was courtesy of Jill Romano, senior project manager, who gave me a tour of the firm while I was still early on in architecture school," Macy said. After the first tour of the firm, she went on to interview with Todd Hilbert, principal, and Ben Metz, senior design manager, at that year's UTK career fair. This led to an internship that transitioned into a full-time position after graduation.
Five years later, her opinion of ESa remains high, and she thinks the firm is unique in the industry. "ESa is different," Macy said. "The people here are fantastic and really down-to-earth. They are driven by care for the project and care for each other." "ESa stands out to me as a firm that values personal relationships and embraces a work-life balance," she added. ESa also supports her interests and values. The firm works closely with programs and initiatives that enhance both the design community and Nashville as a whole.
Fostering the Future of the A/E/C Industry
One of Macy's main passions is influencing the future of the A/E/C (Architecture/Engineering/Construction) industry through her involvement with the ACE Mentor Program. The ACE program (Architecture/Construction/Engineering program) is a nationwide outreach program that is offered at various high schools within the Metropolitan Nashville Public School System. The goal of ACE is to foster student interest in the field of A/E/C and expose them to the career paths available in the industry. ESa has long been a champion of this with many of our team members taking on mentorship and leadership roles within the organization.
As a team leader of ACE, Macy chose to volunteer her time mentoring at Glencliff High School. At other schools within the Metro system, ACE is offered as an afterschool program, but at Glencliff it is structured as a standard class, complete with grades and projects. Having ACE offered as a class allows for consistent student participation and enables outreach to those who are more invested in learning about the A/E/C industry. Glencliff also has a diverse and bilingual student body and Macy, having minored in Spanish in college, was interested to use her language skills to mentor and teach the potential future of the architecture and design world.
The program is structured around fall and spring semesters, the fall semester includes lectures from architects, interior designers engineers, and owners/developers. These various perspectives give students a wide view of the different roles in the industry, what they do, what they are responsible for and how they are connected to each other. "In the spring the students then get a project, and each year there is a different theme," Macy said. The students are teamed up and get to design a project set in Nashville, of their own inspiration. They then get the chance to present the project at the end of the year. "Scholarships are also a central part of ACE, they give out a lot of financial support if you pursue a degree in one of the A/E/C disciplines," Macy explained. The hands-on mentorship and scholarship opportunities provided by ACE enables high school students, who otherwise would be unaware or unable, to explore the world of A/E/C and pursue a career and an advanced degree.
Nashville's Design Culture
Macy also does her part to engage with and strengthen the unique design culture in Nashville. Over the past three years, she has been involved with Nashville Design Week (NDW), an annual event and nonprofit organization that brings together all elements of design, sponsoring a week of events centered on all things design, from graphic design to architecture to art. Founded five years ago by architects and designers in the local community, NDW brings the Nashville design community together to create and advance engaging conversations. "It is a great way to meet all sorts of different and interesting people and engage with new and exciting ideas; it is nice to see what else is out there," Macy said.
Over the past three years, she has served in two roles. "For two years I worked as a program coordinator. I was assigned a few events each year to help facilitate and coordinate, both leading up to the event and the day of the event. This past year Macy tried a different role, serving as content curator. This position is the front line of event submission intake. She reviewed a number of submissions and rated events based on the goal of the year's design week. This helped narrow down the calendar of events for the year.
Macy joined NDW to both help facilitate the exciting events that Nashville Design Week has to offer, and also to put ESa's name on the map within this emerging community. "I think it is important that ESa be represented and involved in these conversations that are shaping the Nashville design community," she said. She is proud that ESa is a key sponsor of the event, and would love for the firm to host a Nashville Design Week event.
Rapid Fire Round
Q) Coffee or Tea?
A) I enjoy coffee, with oat milk.
Q) Cats or Dogs?
A) Dogs are my favorite; I'm actually allergic to cats! I have a German Shorthaired Pointer, named Roux.
Q) What are three things on your desk you can't live without?
A) My water bottle, sticky notes, notebooks, trace paper, headphones and my
Pilot V Razor Point Extra Fine pens.
Q) If you were not an architect, what would your career choice be?
A) I love travel planning, so perhaps I would be a travel agent. I also love all things restaurants – the design, branding, menu planning, menu design and menu naming. I don't know what you would call that, but I love that sort of thing.
Q) When not on the clock, how do you relax and unwind?
A) I love to exercise, be outside in nature, read, cook, spend time with friends/family, and try out new restaurants in Nashville. I also really enjoy traveling! I think it's important for us all to have outlets, both creative and non-creative, outside of our work at ESa!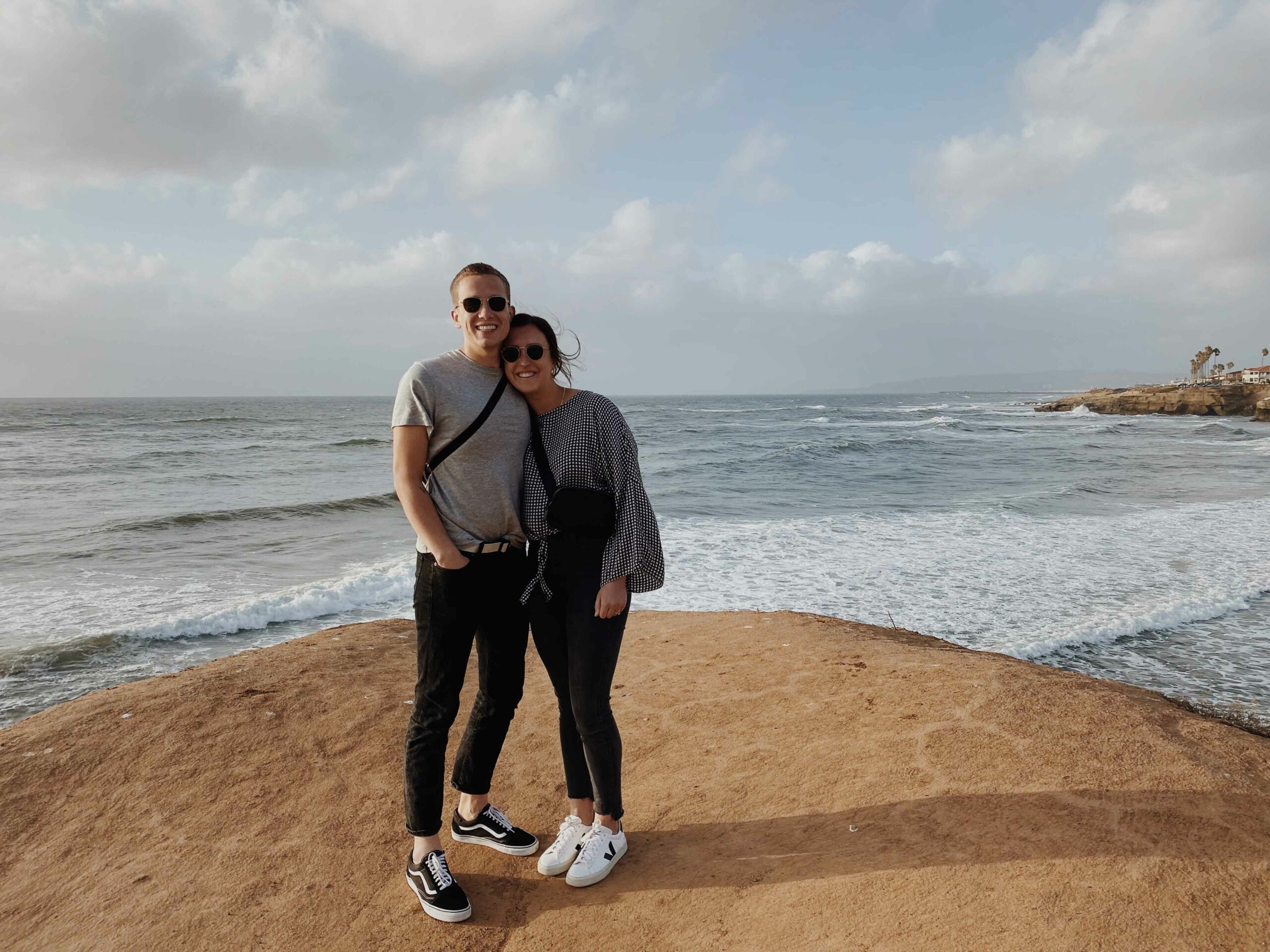 Q) Who do you look up to in the A/E/C industry? Any architectural heroes that inspire you?
A) From a global standpoint, I really admire the work of Alejandro Arevena in Chile. I love the way he champions architecture as an agent for equity, particularly in his residential work, and how he gives people a sense of ownership.