Young Designers Collective: Building a community of young interior designers, architects and design professionals in Nashville.
Recently graduated and eager to tackle a new city post COVID-19, friends and interior designers, Caroline Murphy and Allie Bierman, did just that.
Following graduation from the University of Tennessee – Knoxville, Allie and Caroline set out to pursue their interior design careers at different firms but remained close friends. Allie is an interior designer at ESa and Caroline is a job captain of interior architecture at Ware Malcomb. As entry-level design professionals, Caroline and Allie found it slightly difficult to connect within their industry, especially in a new city. As a solution, the designers co-founded Young Designers Collective.
"It's easy to feel disconnected from the community while just starting your career, and we knew this," said Caroline. "And we needed to make a change," she added. Caroline asked herself, "how can we: foster relationships, create opportunities, and continue our education on new resources in the field?" Caroline knew she would not be able to take on something so daunting alone, so she pitched her idea to her most-trusted industry friend, Allie. With early encouragement and support from trusted industry colleagues such as Traci Ginn at FSA Lighting, Caroline and Allie were able to embark on this journey together.
Just like that, Young Designers Collective was born!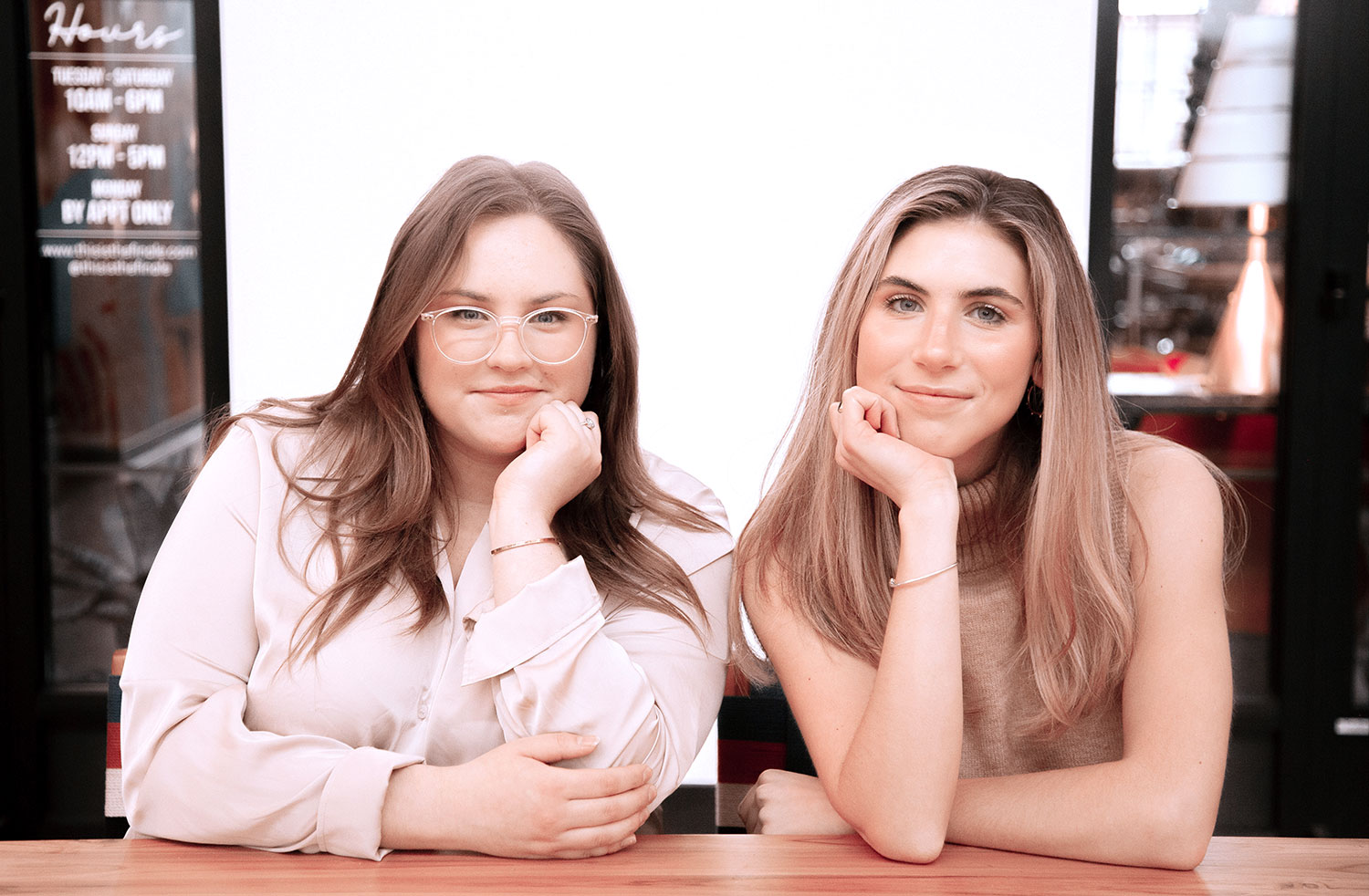 YDC co-founders: Allie Bierman and Caroline Murphy
In a nutshell, YDC is a group created for emerging interior designers and architects in Nashville, composed of individuals with five years (or less) of post-graduate experience. The organization aims to connect young members of the Architecture/Engineering/Construction community in Nashville through monthly events; create networking opportunities, as well as educate themselves further on the latest innovations in the field. Currently, there are nearly 130 professionals signed up for the YDC contact list; 60 different firms and companies represented; and 47 different schools around the country.
Each month Allie and Caroline select a sales representative (or manufacturer) of products in the architecture/design field to educate on current products, as well as cultivate professional relationships.
One of the first events YDC hosted was a mixology class sponsored by Nashville Office Interiors and Milliken & Company. The event had a promising turnout with just over 30 people. Three months later, the YDC network has expanded to almost a 100 people receiving invitations to the event. The events have a 50-person limit for now, to keep things intimate and foster community. Signing-up for them as soon as you receive the invite is strongly encouraged.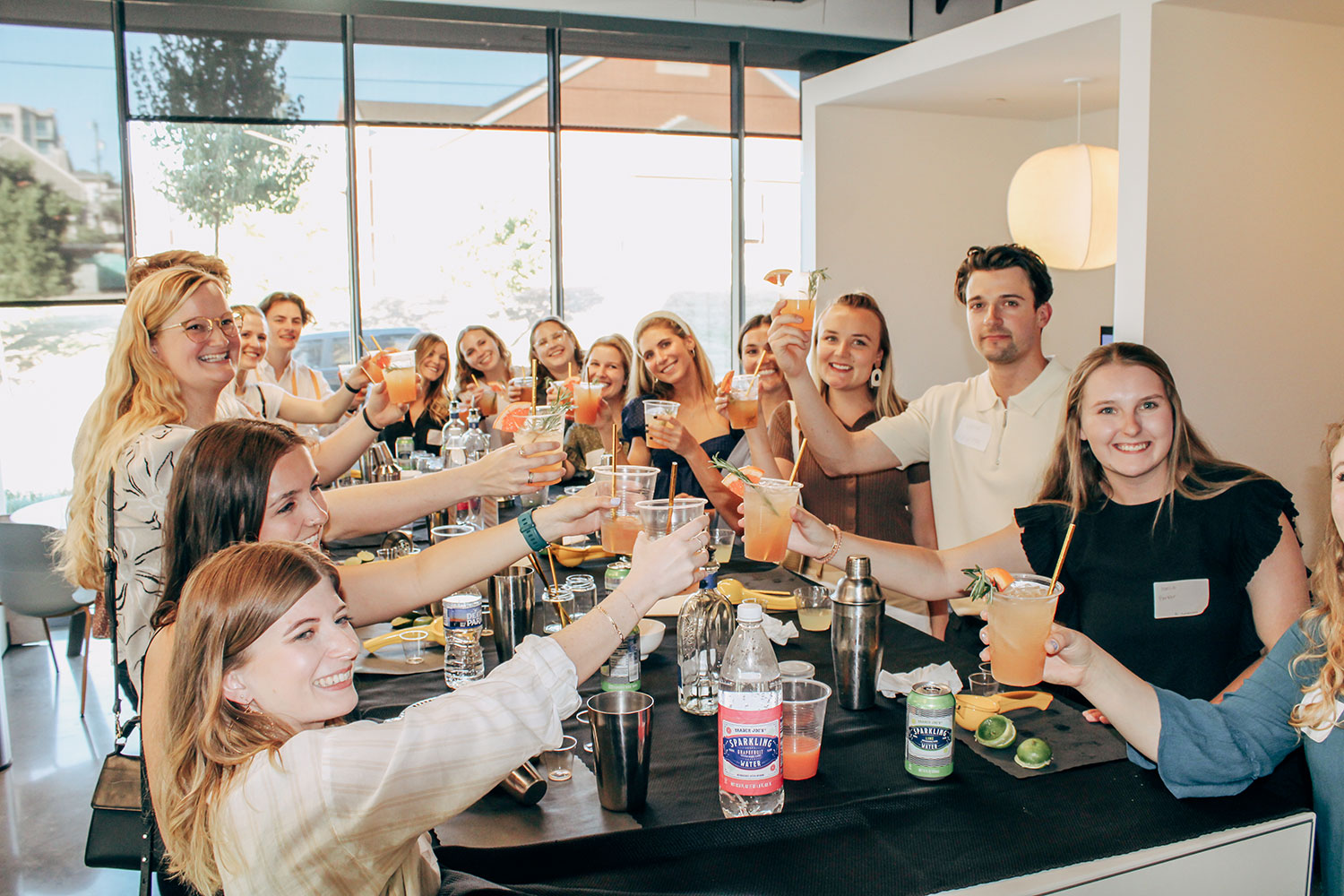 Mixology Class – NOI Furniture, Milikin Carpet, Haworth – June 22, 2022
YDC also hosted a mentor night in October sponsored by OFS, Material Bank, Tarkett and Momentum. The idea behind YDC Mentor Night came to the co-founders naturally. Being new to the industry, there are many unknowns. The question Allie and Caroline keep asking themselves is "you got the job, now what?" Well, what better way to address this than to hear from industry professionals – that have been in in these positions. Their sponsors were also excited to be able to host an event that focused solely on education and community building.
For their first mentor night, YDC hosted female leaders in the A/E/C industry with an outstanding turnout. Attendees included Rebecca Ozols Goss, the first female owner at BELL Construction, where she serves as the vice president of growth and strategy. Both Caroline, Allie and YDC immediately impressed Ozols-Goss!
"I attended the mentor night and was immediately blown away by the high level of execution, professionalism, and detail-orientation Caroline and Allie considered," Ozols Goss said. "It was far beyond my expectations, and it is almost hard to believe Allie and Caroline do it in their spare time," she added. Ozols Goss shared that YDC stands out to her because of the palpable passion Allie and Caroline have for their peers. They want to create a space where young people can really flourish, connect with one another, and excel wherever they choose. "It is a place that honors design in every detail, and it elevates everyone that calls himself or herself a part of the organization," she said.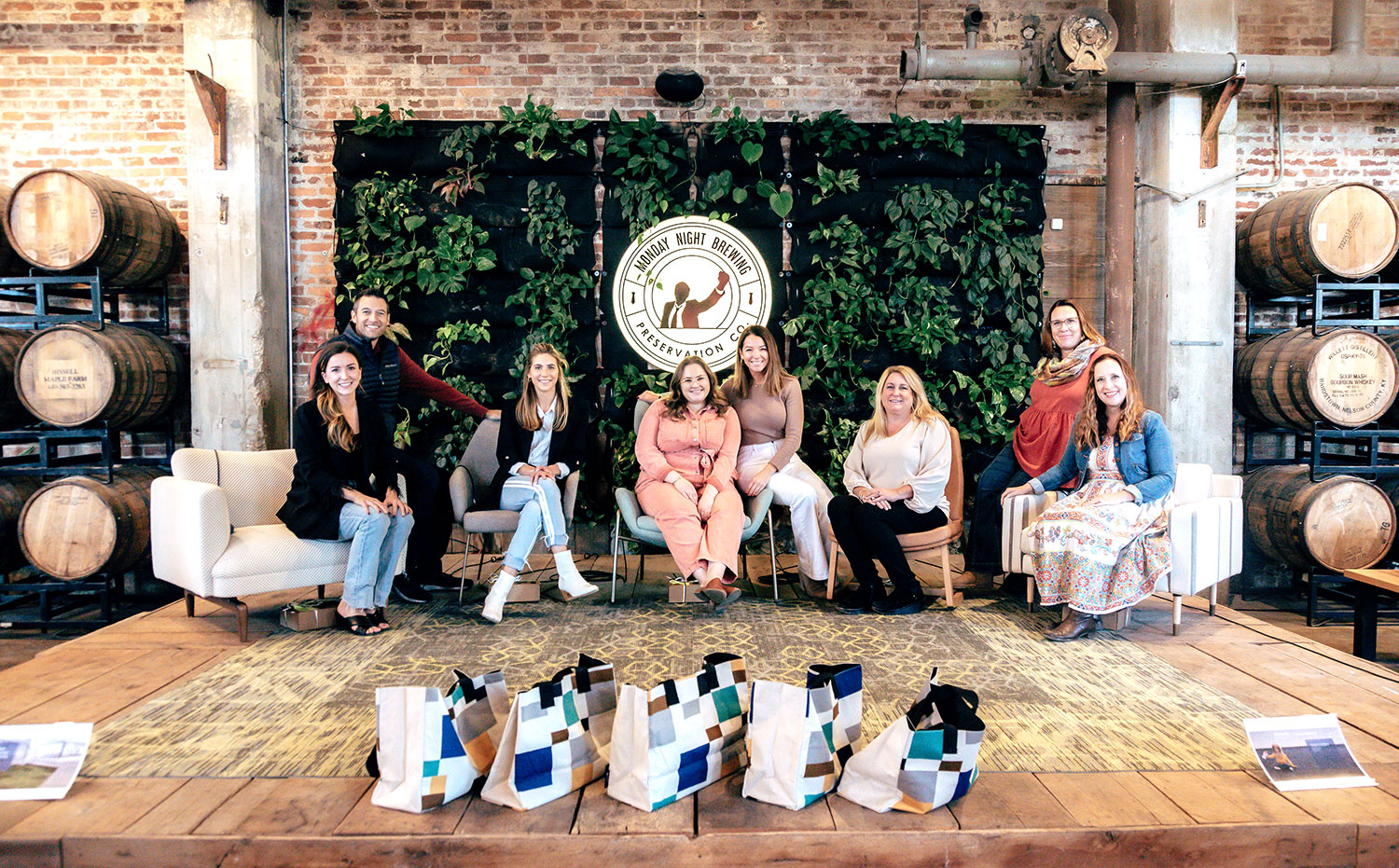 Mentor Night – OFS , Material Bank , Tarkett, Momentum Textiles – October 22, 2022
The impact
With the inclusive events and environment, YDC members include designers, architects, engineers and other creative professionals in Nashville. Talking to some, several themes stand out, but one that rises to the top is belonging.
Interior designer, Cary Reynolds shared the impact YDC has had on him, being in a new city and starting his first corporate job at ESa. "YDC came at a great time. Between being new to the city and recently graduating, the only design professionals I knew in the area were my coworkers and a few reps," he said. "YDC goes beyond networking, to me it is building relationships and a community you can rely on. Each event is unique so not only am I getting to know new people and manufactures, I am also learning about new places in Nashville," he added.
Katie Koretchko, interior designer at ESa, shared the same sentiment. As a new Nashville resident, YDC has provided a fun and easy way to meet other young designers in the area as well as local reps. "Allie, Caroline, and the reps who sponsor each event really outdo themselves and make sure to create an enjoyable evening each month," she shared. "I am grateful for the opportunity to be a part of the organization and connect not only with all of Nashville's young designers, but also my fellow ESa designers outside of the office," Katie added.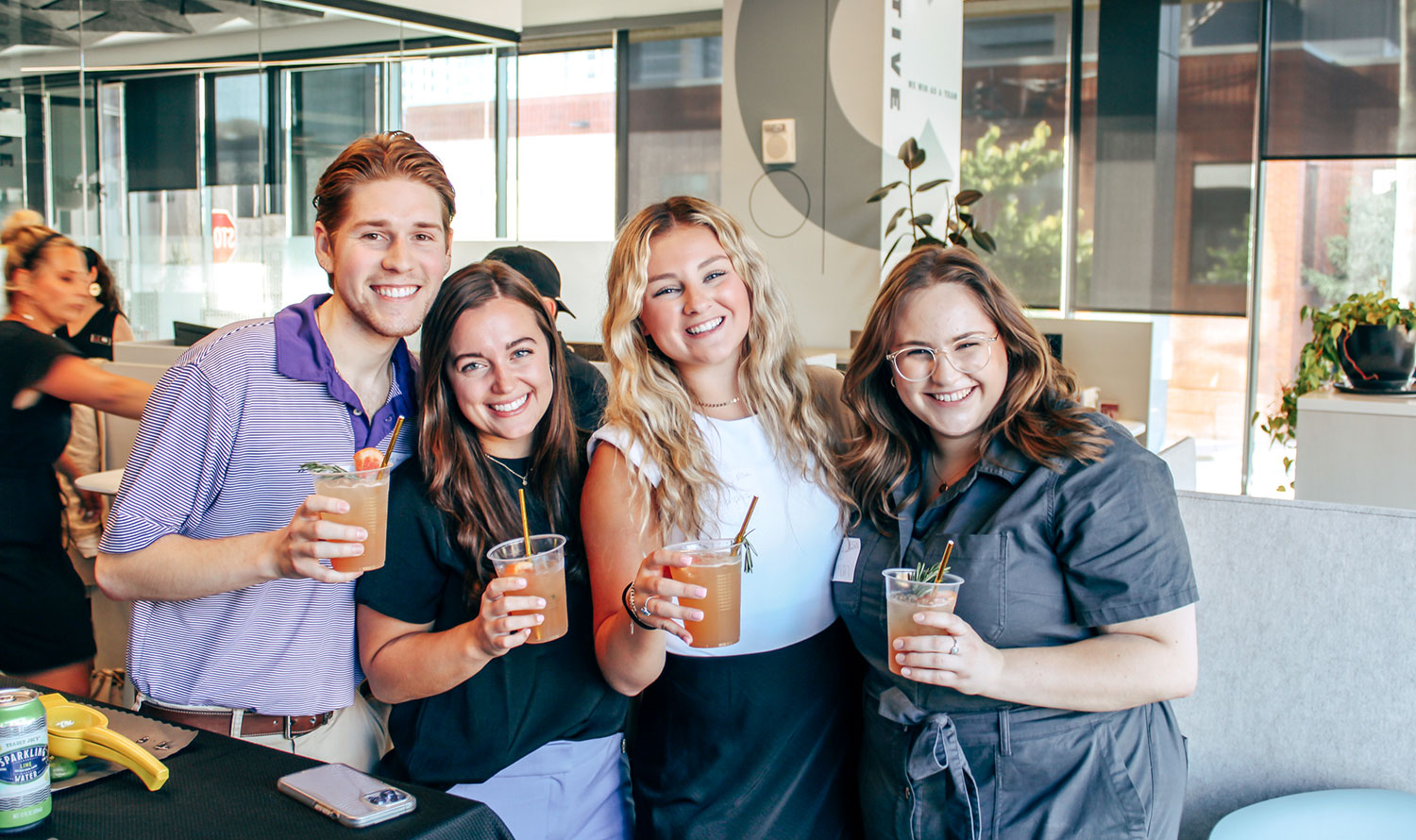 ESa designers: Cary Reynolds, Katie Koretchko, Macy Davenport and Allie Bierman
Looking to the future
The future is promising for the young designers and their new organization. Both Allie and Caroline plan to continue growing a sustainable organization, which includes keeping it small, intimate and welcoming for everyone. Other plans include growing their team, expanding to other cities, mentoring, and coaching the next generation.
"I am impressed with the YDC, and even more so with their 100+ members who are taking their professional futures into their own hands," said Ozols Goss. "At 25 years old finding a place like YDC would've felt like an oasis in the desert when I was early in my career. I think for anyone who is serious about excelling professionally, you have to find a group that is going to connect you, motivate you, inspire you, push you, and hold you accountable," she added. For Allie and Caroline to see that need and meet it will influence the industry for years to come. The opportunities are truly endless for these two!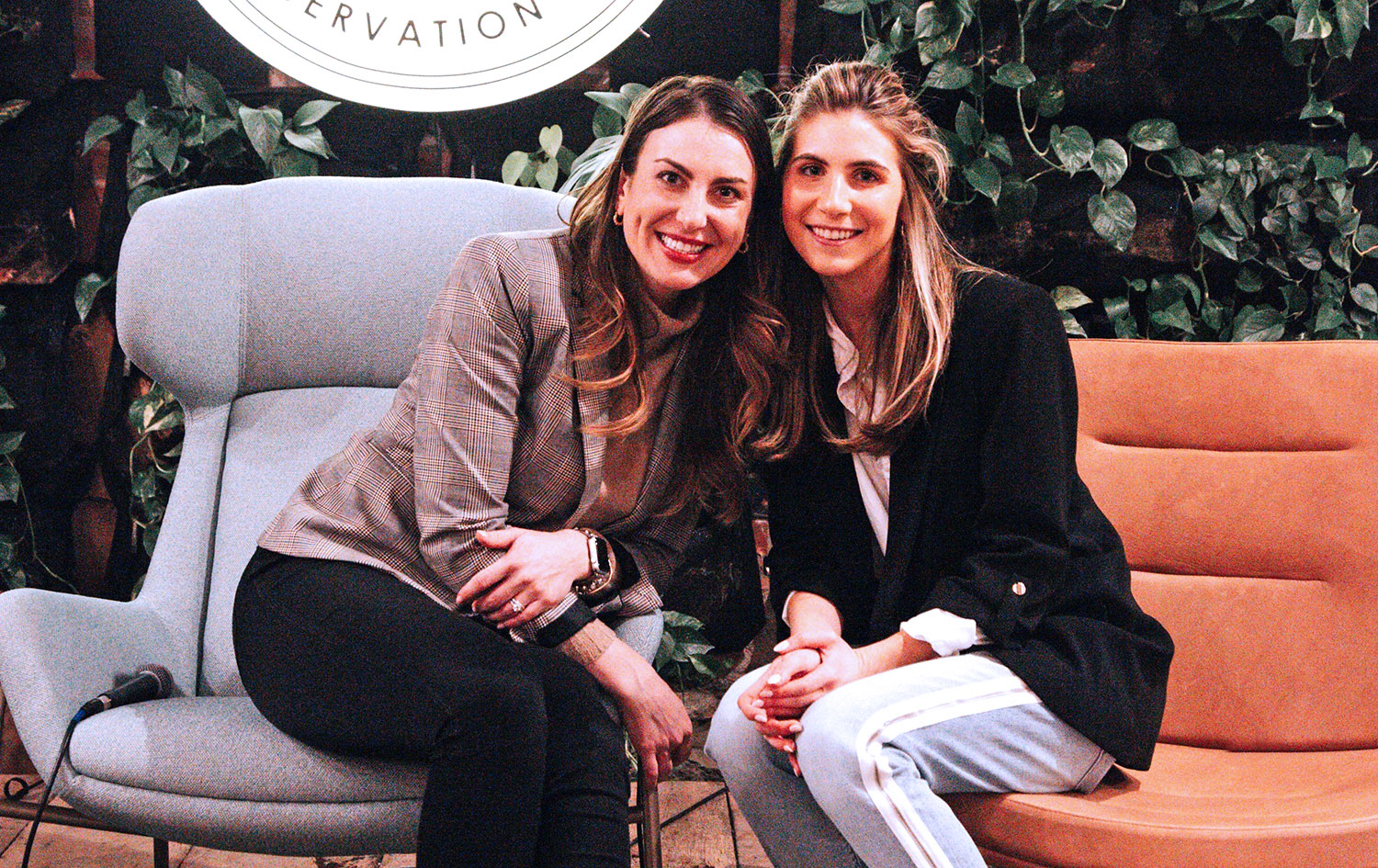 Rebecca Ozlos Goss and Caroline Murphy
The faces behind YDC
Allie Bierman
A member of ESa interior design team, Allie is involved in space planning, selecting furnishings, interior architectural elements, and construction detailing and documentation. She will celebrate two years with the firm in June. Allie graduated from the University of Tennessee – Knoxville, with a Bachelor of Interior Architecture and Minor in Psychology Aside from managing and growing Young Designers Collective as Director of Membership and Engagement, Allie is one of the Directors of Communication for International Interior Design Association (IIDA) Tennessee Chapter and is actively involved in recruiting new student talent at ESa. In college, she was the Vice President of IA Collaborative (Student IIDA/ASID) and positioned the organization to win the IIDA Student Chapter of the Year in 2021. In her free time, she enjoys furniture hunting at vintage shops and thrift stores in Nashville to furnish her house.
Caroline Murphy
A graduate from the University of Tennessee – Knoxville, with a Bachelor of Science in interior architecture, Caroline, leads project coordination with consultant teams at Ware Malcomb, here in Nashville. Caroline brings a fresh perspective to the interior architecture team while assisting the project manager in preparing project schedules and review of budgets; communicating with clients, contractors and consultants; design services; business development, and aiding to build the Nashville office. Aside from managing and growing Young Designers Collective as Director of Strategy and Growth, Caroline is an active member of CREW Nashville, as well as International Interior Design Association (IIDA). In college, Caroline was an active member of a few organizations, including IA Collaborative, in addition to working as a teacher's assistant. In her spare time, she enjoys building/designing furniture for her own house, traveling (as much as possible), cooking, and lots of Barry's classes.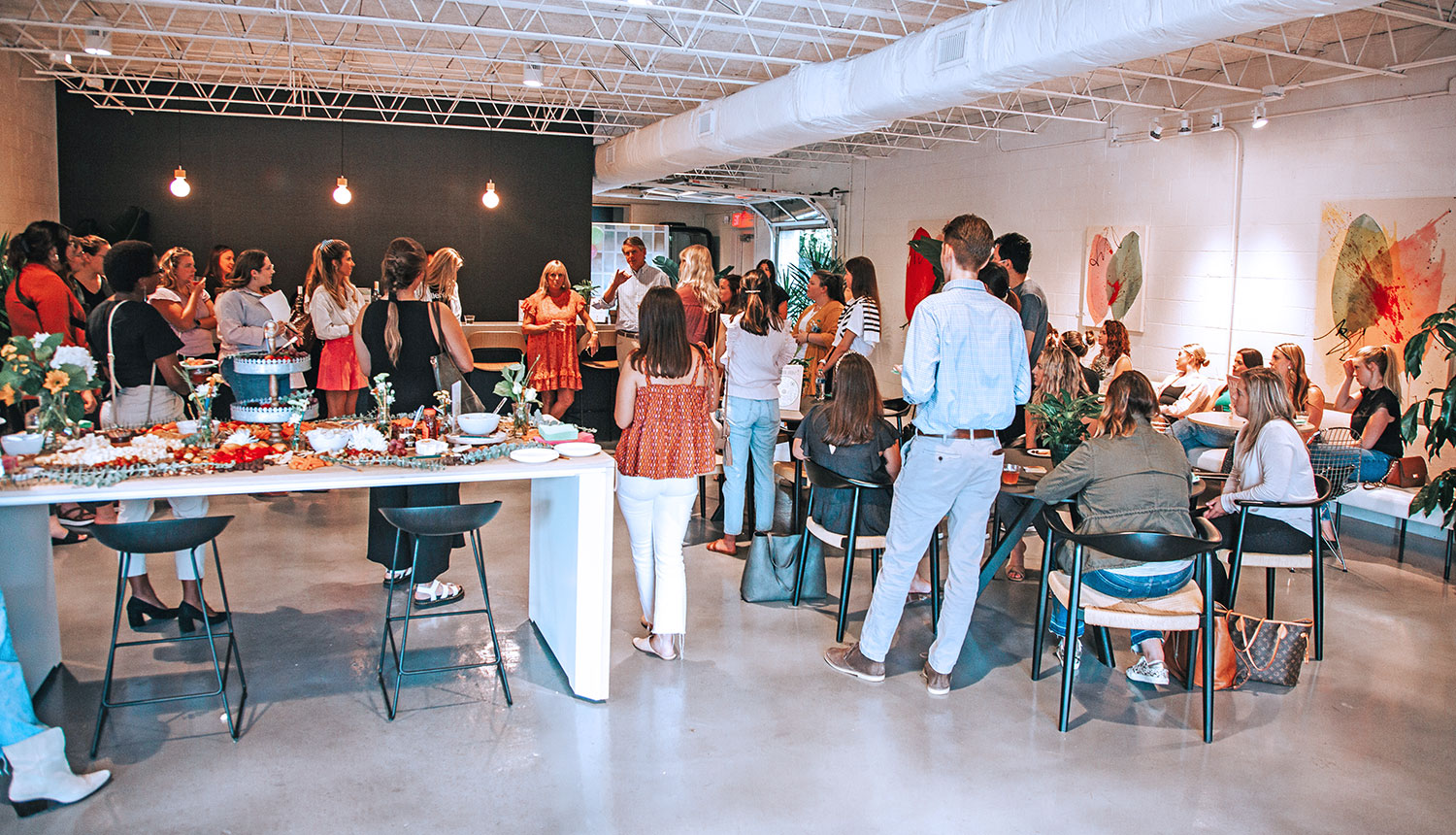 Painting Class with artist Jocelyn Limmer – Alfred Williams, DesignLight, Spartan Surfaces – August 22, 2022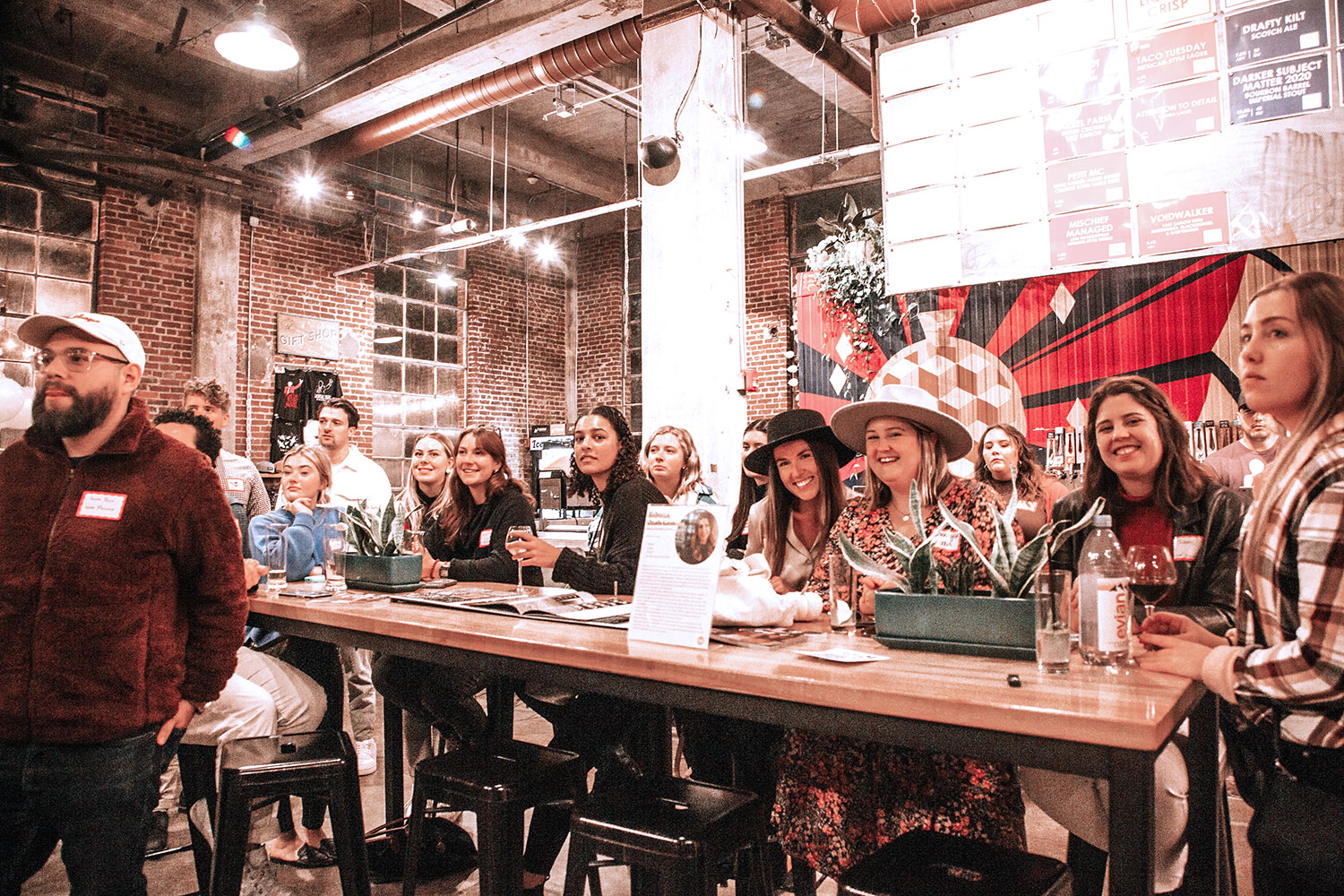 Mentor Night – OFS , Material Bank , Tarkett, Momentum Textiles – October 22, 2022