Groundbreaking: Tempo by Hilton
HRI Hospitality along with its design and construction team hosted the groundbreaking for Tempo by Hilton at 127 Rosa L Parks earlier this week.
The 290,000-square-foot hotel is scheduled to open in Spring 2024.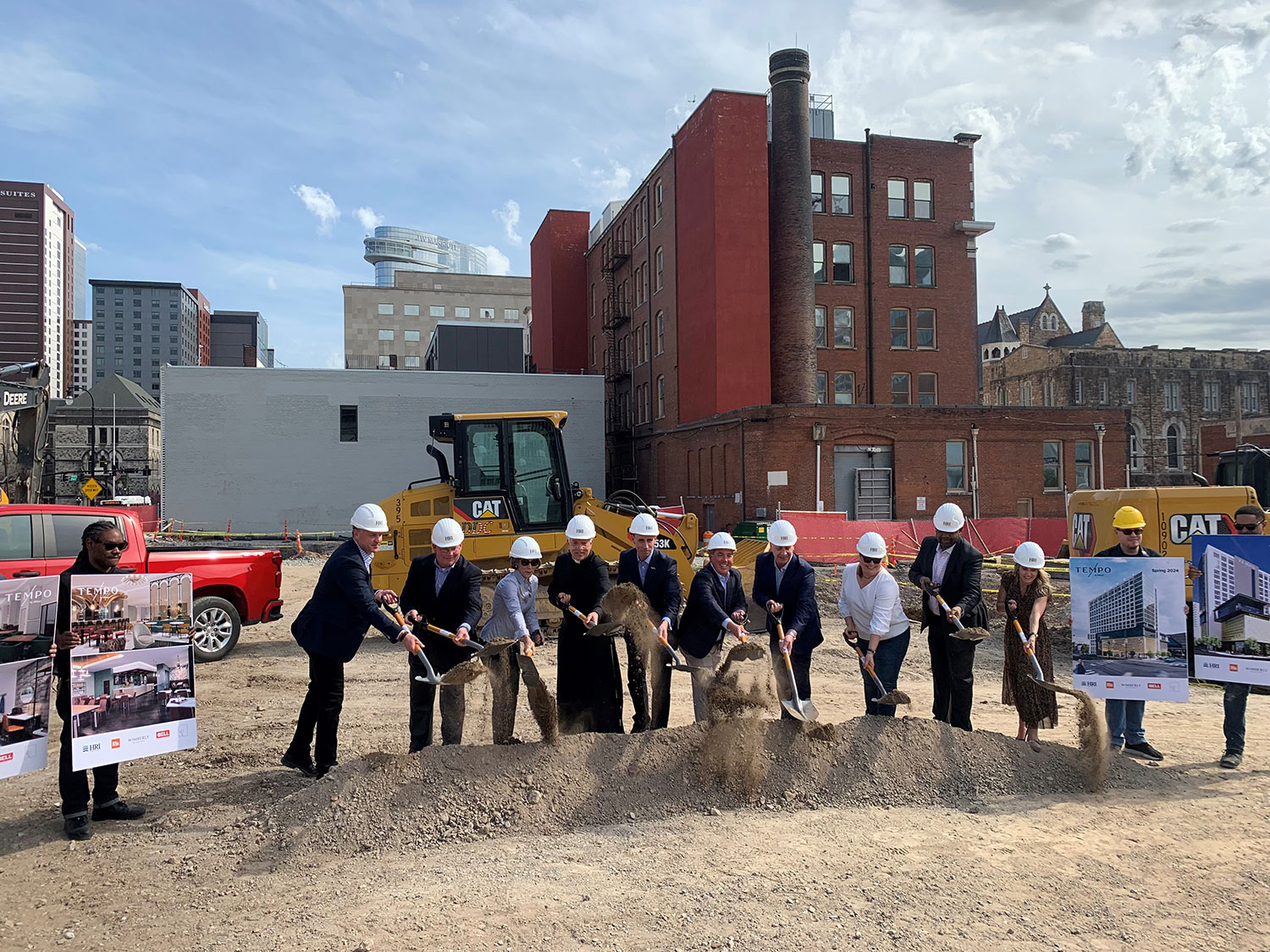 Utilizing historical precedents, this new hotel re-imagines the sense of arrival to the City of Nashville, Tennessee's, "theaters of old" within the context of its rapidly changing Downtown neighborhood. Marquee signage, and other features of the 16-story, contemporary hotel, are inspired by the Tennessee Theater—the city's last grand, historic theater which once stood in close proximity. The garage screen mimics backlit signage marquees of the era and is reminiscent of the Tennessee Theater's old signage, which once spanned nine stories of its Art Deco style building.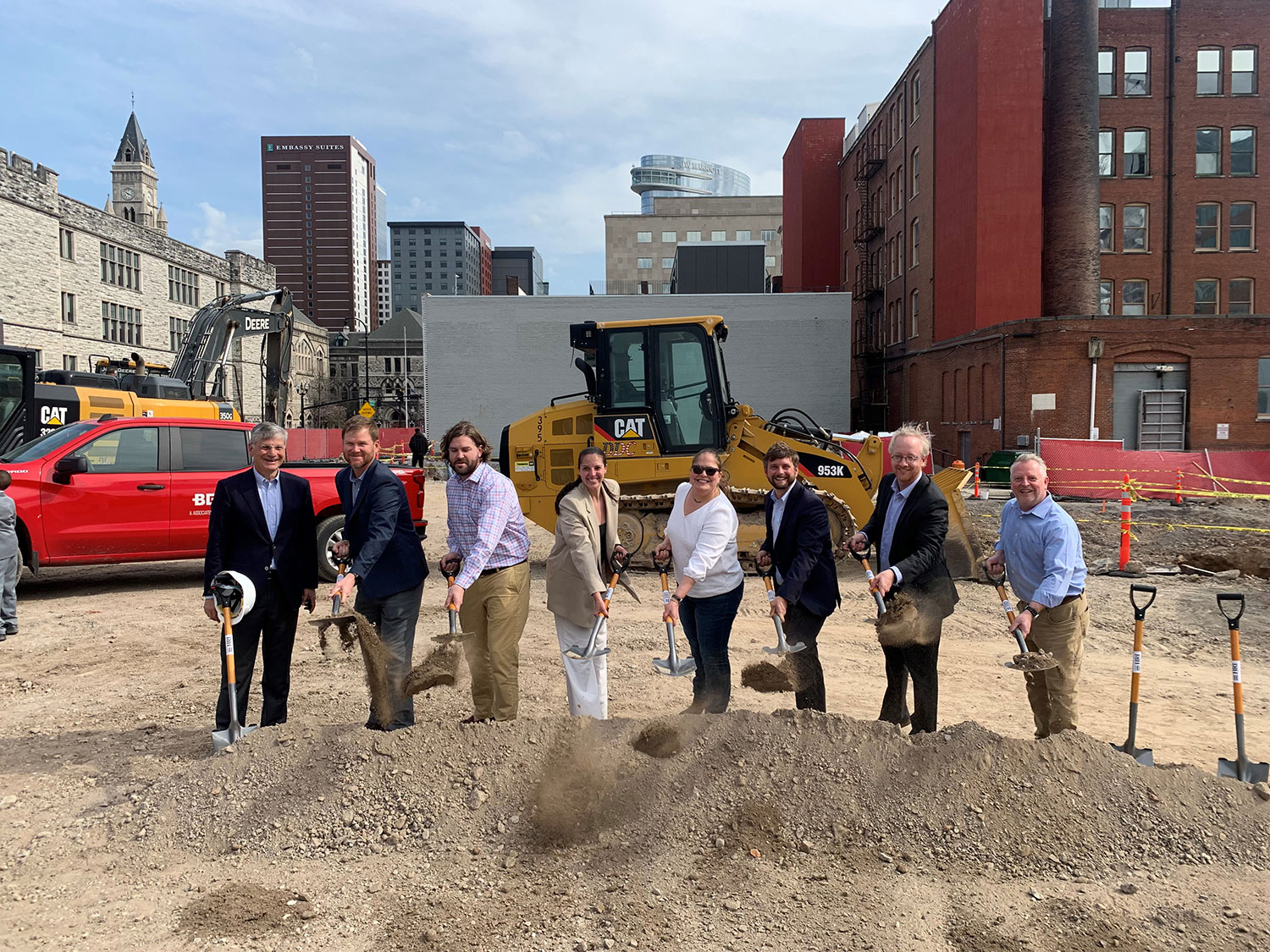 The porte-cochere welcomes hotel patrons in the soft lighting found in many modern theater lobbies, while the playful window patterning on the tower above represents each guests' unique journey to Tempo by Hilton Nashville Downtown. Located on a tight site with an existing alley, the building spans above the alley to maximize square footage and retain vehicle throughput. Passing underneath the building, the porte-cochere exits onto the alley to provide flexibility for patron arrival and the delivery of services. Amenities include a rooftop pool, elevated hotel lobby with restaurant, 4,000 sf of meeting space, 2,000 sf of event space and ground floor retail space.