Employee Spotlight: Zilan Jalal
We sat down with Zilan Jalal, a member of ESa's talented architecture team, to discuss her love of architecture, healthcare and how her relationship with family has guided and inspired her.
Zilan's career at ESa began while she was still in college, working part-time and joining ESa as a full-time employee after graduation. A member of the architecture team, she works predominately with healthcare clients to translate their design visions into reality.
Architecture and Healthcare

Starting in middle school Zilan displayed an early talent for math and art. "My teachers would tell me that I was doing very well in math and art, and seeing this ability they encouraged me to look at a career in either architecture or engineering," she shared. She also had some influences closer to home in the form of her grandfather. "He always encouraged me to practice more with math, because he was a math teacher," Zilan said. Growing up she also watched her grandfather interacting with engineers and contractors when they were building their new family home. "When I attended architecture school it was not my first-time seeing plans, it was not a totally new experience for me," she says.
Throughout middle school and high school, Zilan had an interest in both architecture and medical school. As she approached her senior year of high school, she was apprehensive of which path she wanted to take for her career. "I was unsure of which passion I wanted to pursue until I got to my final GPA (grade point average), which led to my acceptance into architecture and engineering school," Zilan said. For added context, Zilan is from Kurdistan, located in the northern portion of Iraq, and grade point average more directly determines advanced educational opportunities than it does here in the United States. "I was still doubting myself and I wasn't sure if that is what I wanted to be," she said of her acceptance into the architecture and engineering program. And so, after completing her first semester of the architecture and engineering program, Zilan's father took her to England to explore the field of medicine.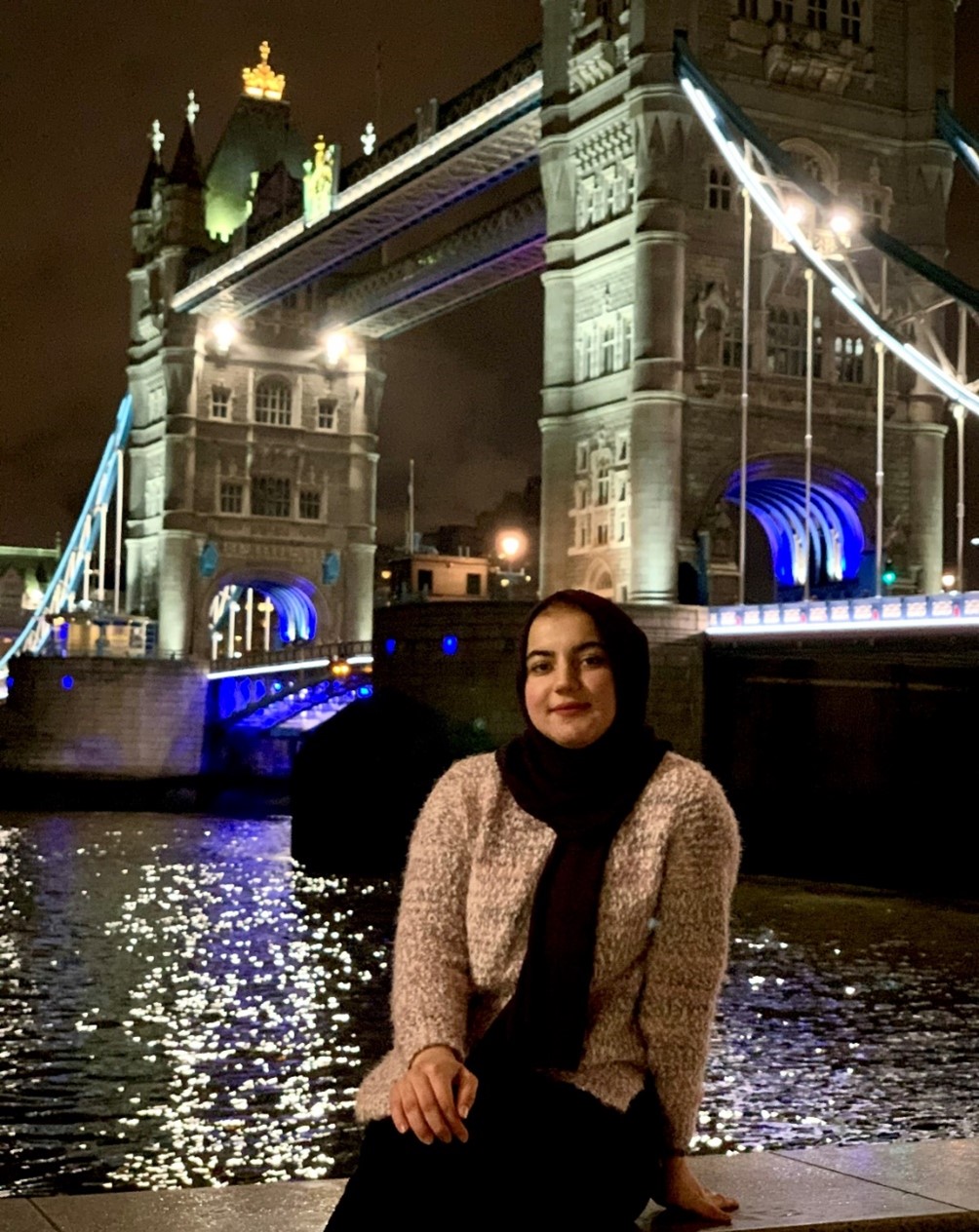 "After meeting with faculty, reading the syllabi and exploring the curriculum of the medical programs, I decided that medical school was not the path for me," she said. The creativity that architecture offered appealed to her more as opposed to the skillset needed within medicine.
Later, Zilan's interest in the medical field would converge with design as now, joining ESa, she designs for healthcare facilities and systems across the country. "Designing for hospitals combines my two interests and I love getting to interact with the medical field through a design perspective," she said. Her passion for the medical field shines through in her approach to and interest in client needs. "I always try my hardest to listen to the client's needs and design a space that responds to their unique considerations," she shared.
Journey to ESa
When Zilan was studying at Tennessee State University (TSU), she attended a seminar about the then on-going TSU Health Sciences building. "I was very interested in the facility and the team behind it," she said, "I wanted to be a part of that talented design team," she said. Watching the TSU Health Sciences building come to life during her time at TSU was an inspiration and she pursued a part-time role with ESa that resulted in a full-time position soon after graduation.
Staying in Nashville, close to family, was important to Zilan. Finding a firm that felt like home was also high on her priority list. "When I was in school, I would always say that school was my second home, and now that I have been at ESa I say the same," Zilan says. It was important for her to find a firm that truly reflected this idea of a second home. "At ESa I have met some true friends," she said.
Mentorship was also a priority. The way our project managers and design managers work with younger architects was important to Zilan and helpful to her professional growth. "They care that we know how to do the work and learn so that we can take over as we grow within our career," she said. This level of leadership and mentorship sets ESa apart, creating an open and collaborative design environment where innovation can thrive.
Designing for a better, more sustainable world
Sustainability is a passion for Zilan. She is a member of ESa's sustainability committee that explores initiatives to guide the firm towards an even more green and sustainable future. "I see sustainability as a major factor impacting design, client considerations and our world as a whole," she shared. "It is no secret our buildings have an effect on the environment and climate."
While approaching her sophomore year in college, COVID-19 occurred resulting in difficulty finding an internship. Considering this, she decided to become a research assistant for one of her professors to gain extra insight and experience into the world of design. She began working with her professor on a project that brought her attention to sustainable design elements. "It was related to a thermal-mass project out in California, essentially a passive housing project," she said. Working on this project started her thinking more about the role of design on the climate and the unique part architects and designers can play in solving climate challenges through good design.
When she learned that ESa had a sustainability committee, she jumped at the chance to be a member and work with other members of the ESa team to promote sustainable design in all aspects of ESa's work.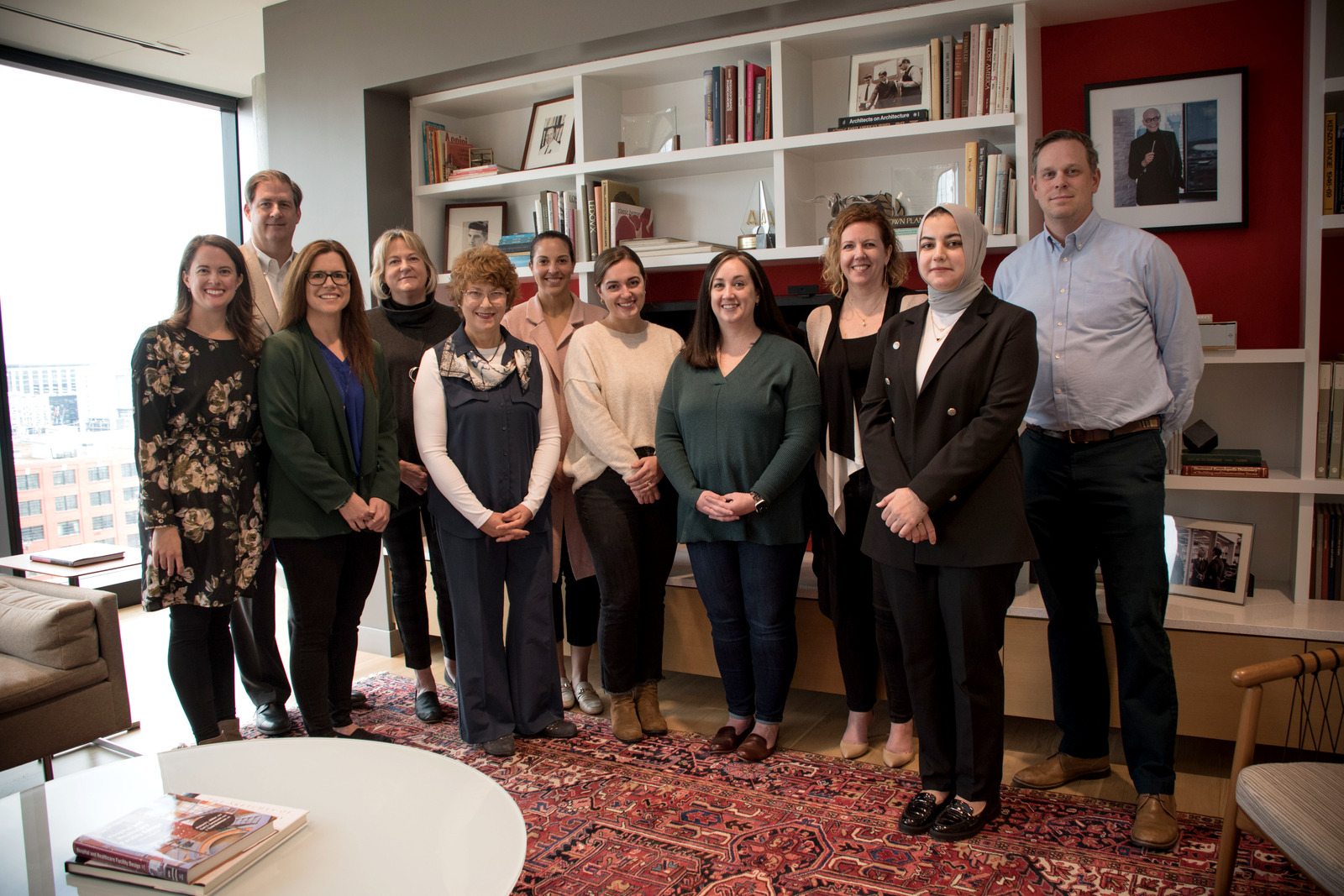 Rapid Fire Questions
Q) Coffee or Tea?
A) Coffee for sure, specifically iced coffee, or a cappuccino. But I do love coffee in all forms, these days I am taking regular dark coffee without anything added.
Q) Favorite Kind of Music?
A) I listen to all kinds of music but enjoy Arabic/Kurdish music the most because I grew up listening to it.
Q) Favorite City/Trip?
A) Me and my family drove from Nashville to Toronto! We take road trips often, and this one was special because I got the chance to see Niagara Falls. It was incredible! I also love Chicago and find the architecture and urban design there interesting.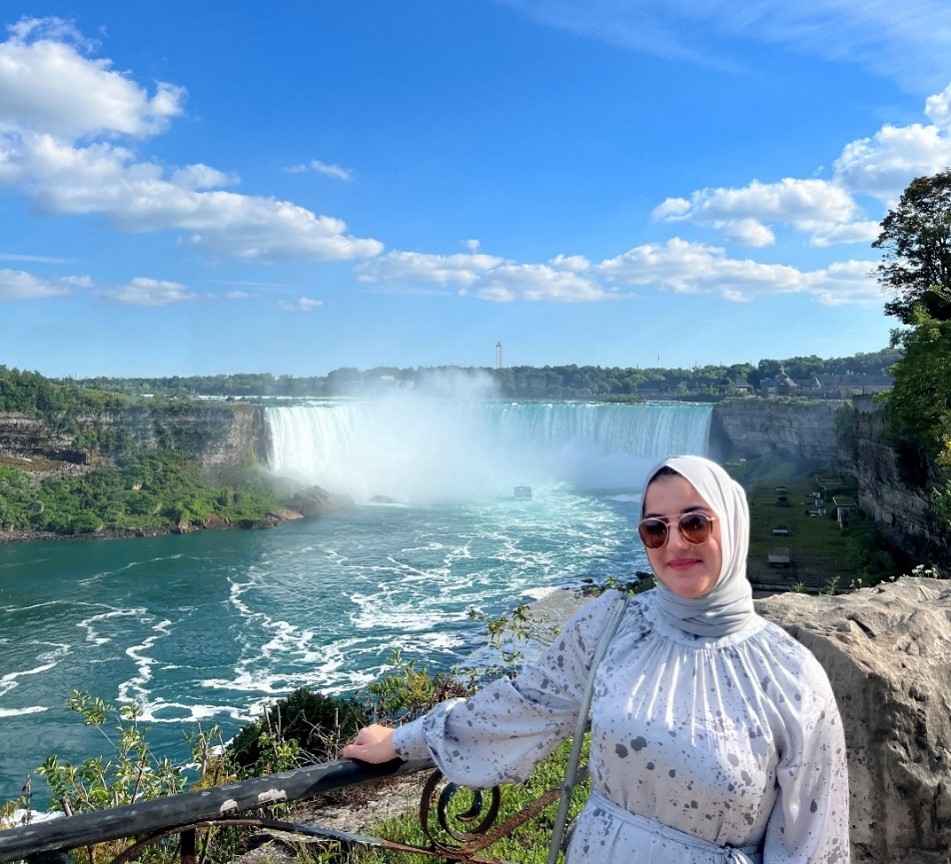 Q) Cats or Dogs?
A) I prefer birds/fish to cats/dogs, they are smaller and less maintenance than a larger pet – I have never owned any pets, but it is on my list of things to do!
Q) If you were not an architect, what career would you pursue?
A) Besides something in the medical field, I actually bake baklava really well and would love to have little roadside coffee shop to serve tea, coffee and baklava in the afternoon. Making baklava takes time but I really enjoy taking that time and creating something delicious.
Q) Who do you look up to in the A/E/C industry? Any architectural heroes that inspire you?
A) I look up to Zaha Hadid, the designs they create with the inspiring forms have always captivated me. I am also a fan of Norman Foster, a British architect.
Q) What are some things on your bucket list?
A) I would love to visit some iconic architectural buildings and sites. I have already visited some of them but have more to go. I would still love to see the Empire State Building, Sydney Opera House, Heydar Aliyev Centre and the Colosseum. I also want to take a road trip with my family across the US to see all the states. My family and I love road trips!
Q) What are some things you do to unwind/relax when not on the clock?
A) I love to read and spend a lot of time doing that. I also enjoy spending time with my brothers, we are close in age and have a lot in common. I watch movies, a lot of Turkish ones, that helped me to learn Turkish. And lastly, exploring nature, visiting new parks and wilderness areas is incredible and inspiring. Parks with lakes and waterfalls are my favorites.
Q) What are some three items on your desk that you cannot live without?
A) My daily planner, headphones and life motivation quotes on colorful stickers attached to my screen.