Employee Spotlight: Robert Grenfell
Senior creative strategist by day, asleep at night, meet
Robert Grenfell. Robert leads the graphic design and brand development for our marketing team, both internally and externally.
For this month's employee spotlight, we get to know him on a personal level and learn about his journey to the world of marketing for the architecture/engineering industry.
What is your role at ESa, and what is a typical day?
I am a senior creative strategist as part of ESa's marketing and communication's team. My overarching responsibility is to make sure ESa's external marketing collateral is consistent and on brand, both visually and vocally, and is relevant to the audience. So, essentially, my role is to make sure we are putting our best foot forward, in a strategic way.
A day in the life is always different because of the turnaround time of our department and what we produce. Often requests come at the last minute, which is just the nature of what we do, so having a library of standard materials is incredibly helpful and something our team has been working on since I joined last year. One thing that is consistent day-to-day is I will have my headphones in listening to a podcast that makes me literally laugh out loud, (sorry desk neighbors), or my four-year-old godson's Spotify playlist that is one fire hit after another.
What is working on the marketing team like?
I love it! I enjoy the creative side of the job and developing ways to showcase ESa's talented work and team. Our firm has a deep history, and we want to be seen as a trusted resource and forward thinkers. Crafting this message and promoting it to clients is always fun.
Having come from a larger firm, I really appreciate the size and one-office nature of ESa. I feel like I am making more of a direct impact with what I do here compared to being one of thousands of employees.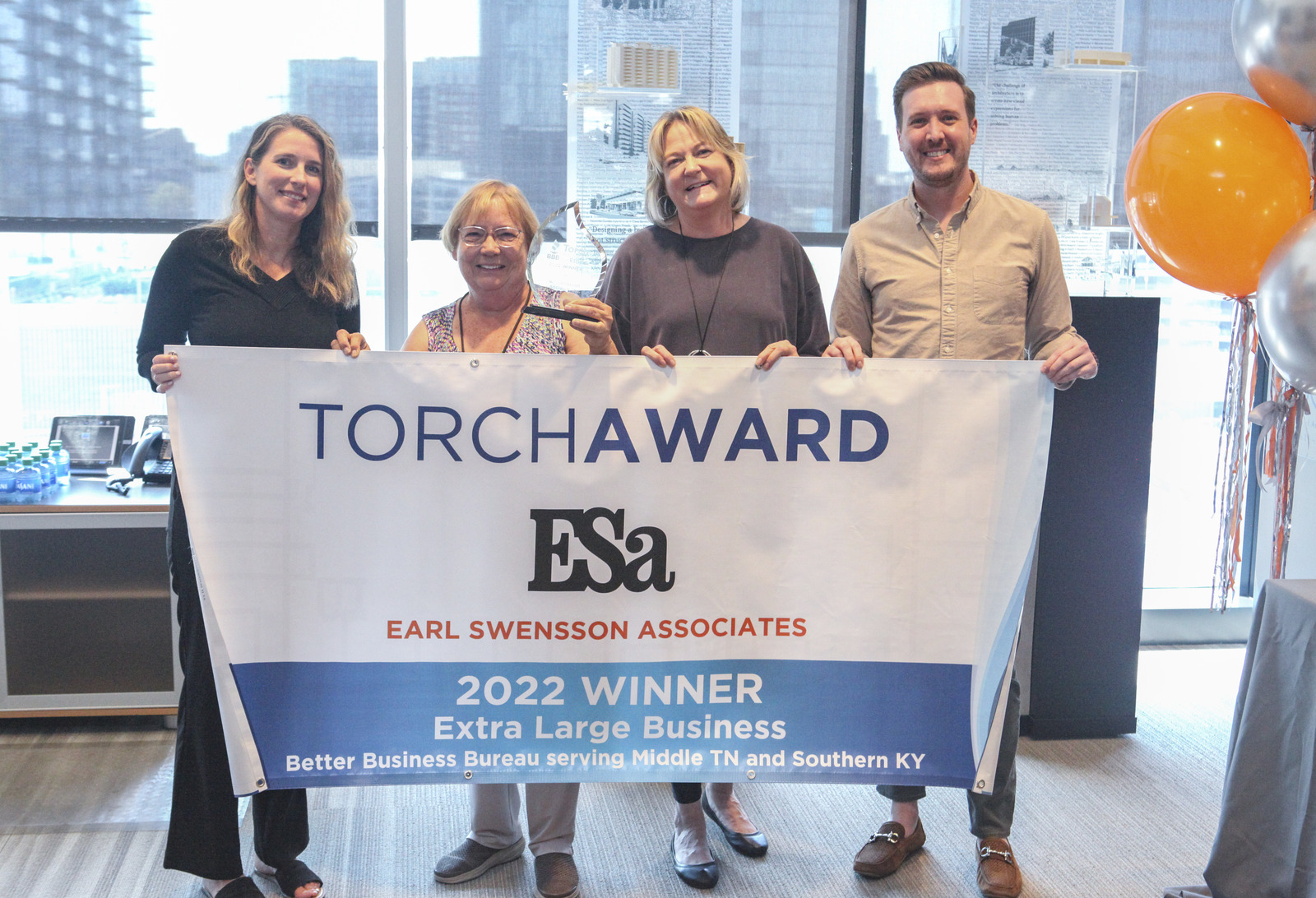 Describe ESa in three words:
I would describe ESa as welcoming, seasoned and happy!
Who inspired you to pursue the career you have today?
When I graduated college, it was not the best time to enter the workforce. I had just moved to Washington, D.C., and was looking for a marketing and graphics role. I went to an open call for an internship with a local advertising agency and it was so stressful. They sat me down in front of a panel of judges like it was American Idol and peppered me with questions. Simon Cowell looked like Betty White compared to these monsters. After that did not work out, I took an internship, which I am still convinced was a scam. My boss would not wear shoes around the "office" which seemed to be her personal apartment.
After I realized that internship was not a good fit, I took a position as an office manager with a REIT (real estate investment trust) that my friend worked for because their marketing team was not currently hiring. My boss was the director of human resources, and she was so wonderful. Previously, she was the vice president of human resources for the Four Seasons Hotels and Resorts and had lived all over the world. She became my mentor and championed me. She gave me a lot of autonomy at such a young age, and I think that made me want to work hard and prove to her I could handle the responsibility and could make decisions on her behalf.
After two years, she was instrumental in finding me a marketing and graphics role with a commercial real estate firm and encouraged me to take the opportunity. She could have easily done nothing and had me stay with her team, but she knew what I was interested in and helped me get there.
What is the best advice you could give to someone who just started their career?
Learn everything you can about how the business works. It does not matter what role you have initially, knowing how your firm or company operates will allow you to do your job better. Just because you do not design hospitals or build computers does not mean you can't learn about the process. Also, be decisive. Even if it is the wrong choice, just know and accept that you are going to make mistakes. People will appreciate someone who can make a decision and sometimes be wrong versus someone who is paralyzed by the thought of making the right choice and never acts.
Where do you see yourself in five years?
At ESa, still telling someone we cannot use another company's branding in our materials! Joking aside, I still see myself here and hopefully in a creative manager role for our awesome marketing team.
If you had a different career than the one you have now, what would you be doing instead?
I really enjoy interior design and like to go antiquing. I think I would have a store that I would furnish from overseas buying trips and we would also do florals. That or I would be a professional skier – plot twist!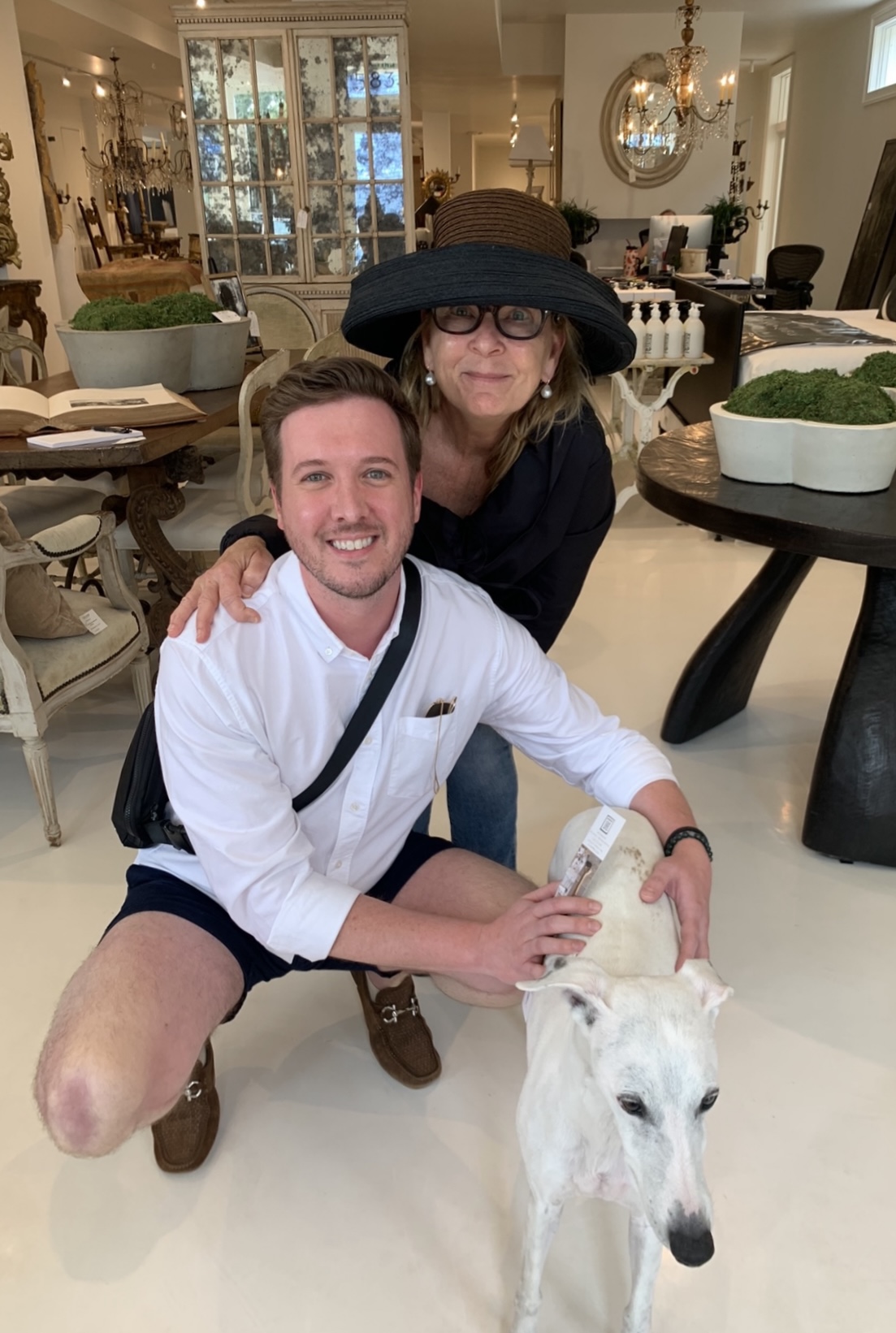 What is the most exciting thing you are working on right now?
This article about me, of course! I'm joking. I was asked to design ESa's AIA 2030 Commitment, that will be a document outlining our sustainability practices and the firm's commitment to sustainable design. I want it to be beautiful and last for years to come, so working on that has been an exciting undertaking.
Rapid Fire Questions
Q) Favorite sports team?
A) Ole Miss Rebels, I think I am the only Rebels fan at ESa!
Q) What is a secret talent you have that no one knows about?
A) This isn't a talent, but people are always surprised to find out that I am an Eagle Scout. I guess my personality doesn't lead you to believe that I can tie 12 different knots or build a shelter if we get stranded in the woods?
Q) Favorite City to visit?
A) Paris. My first trip to France was when I was in high school so over the years, I have checked off the sightseeing must do's. Now when I go it's much more relaxed. We just hang out, go to the flea market, and eat and drink our way around the city. It's much more my speed in the way that the French love to sit and sip.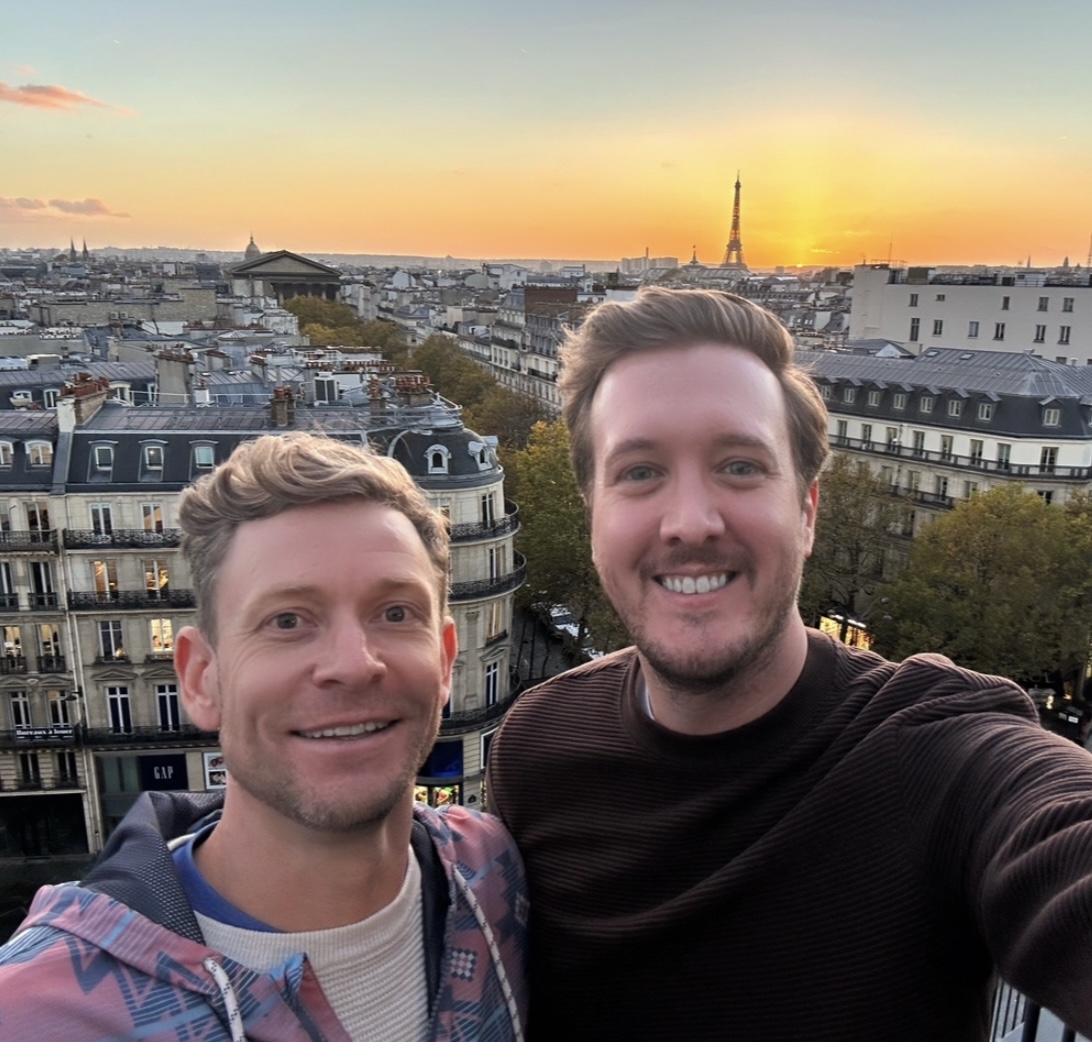 Q) What is on your bucket list? Have you checked anything off?
A) I don't believe in bucket lists for me personally. I am just as excited to go to a football game in Oxford, Mississippi as I am to ski the Alps. I like the quote "Enjoy the little things, for one day you may look back and realize they were the big things."
Q) Cats or dogs?
A) I love both. I grew up with dogs and was finally settled enough to get my own in 2018 after moving to Nashville. My partner and I had just reached out to someone about adopting a dog then left for a week-long beach trip. That week we were gone, a scrawny kitten showed up on our back porch and slept on our outdoor couch every day. I could see him on our security camera. When we came back, we decided he could stay and be an outdoor cat and be on rodent patrol since I am allergic to cats. That lasted about 2 days and now I take medicine every day. He's the best boy and we are obsessed with him. His name is Woodley.
Q) What was your first job?
A) My first job was a pool server at the country club in Jackson, MS. My genetic testing says I am 80% English and 15% Scandinavian, and I know that is true because I do not tan. I will burn if I even just look at the sun, so unfortunately while all my friends were lifeguards, I had to be a server.
Q) What motivates you?
A) My relationships. I love my friends and family and when you have people who want to see you happy and successful, whatever that means to you, it makes you want to accomplish those things.