Employee Spotlight: Ginny Webb
For this latest ESa Employee Spotlight, we sat down with Ginny to talk about her career journey through the field of architecture, her passion for music and the arts, and what she does in her free time to relax and find inspiration.
Name: Ginny Webb
Current Title: Project Manager
Time at ESa: 3 years at ESa (14 years total)
Ginny Webb is a project manager with a unique set of responsibilities: spanning the role of project and design manager. She is involved in projects from beginning to end; including client-facing meetings at the onset of projects. She is currently working on projects with Tennessee Tech University and St. Paul Christian Academy in addition to working on multi-family, residential projects.
Q. What made you want to pursue architecture as a career?
A. Growing up, I always had a habit of staring out the window on road trips, studying all the different architectural styles – from the vernacular to the urban institutions. I knew I wanted to either recreate the beauty I saw or study it further in physical form.
Before formally studying architecture, I was deeply passionate about fine arts, while also enjoying math for its process and structure. Thanks to the special attention of my parents and schooling, I was encouraged to pursue architecture in light of those interests. In high school, I attended Auburn University's architecture camp the summer before my senior year. Between the architectural history lecture and week long design intensive, this brief exposure to the field was a catalyst for my pursuit of architecture as my chosen field of study.
My undergraduate studies in architecture took me to my dream school, the University of Virginia in Charlottesville, where I embraced the chance to continue my love of the arts and combine it with architectural design. The greatest gift of my education was learning an entirely new vocabulary with which to communicate. After graduating, I sold my car, loaded up a U-Haul truck and proceeded to drive it through Times Square as I moved to New York City.
Having hardly spent any time in the city, there was a steep learning curve ahead of me. My first job was the renovation and expansion of Saint Patrick's Cathedral, which combined my appreciation for architectural history with contemporary building technologies. To this day, one the craziest things I have done in the name of the job was crawling into 19th century defunct mechanical shafts to verify column locations – knowing that on the other side of the masonry walls were the graves of deceased clergymen!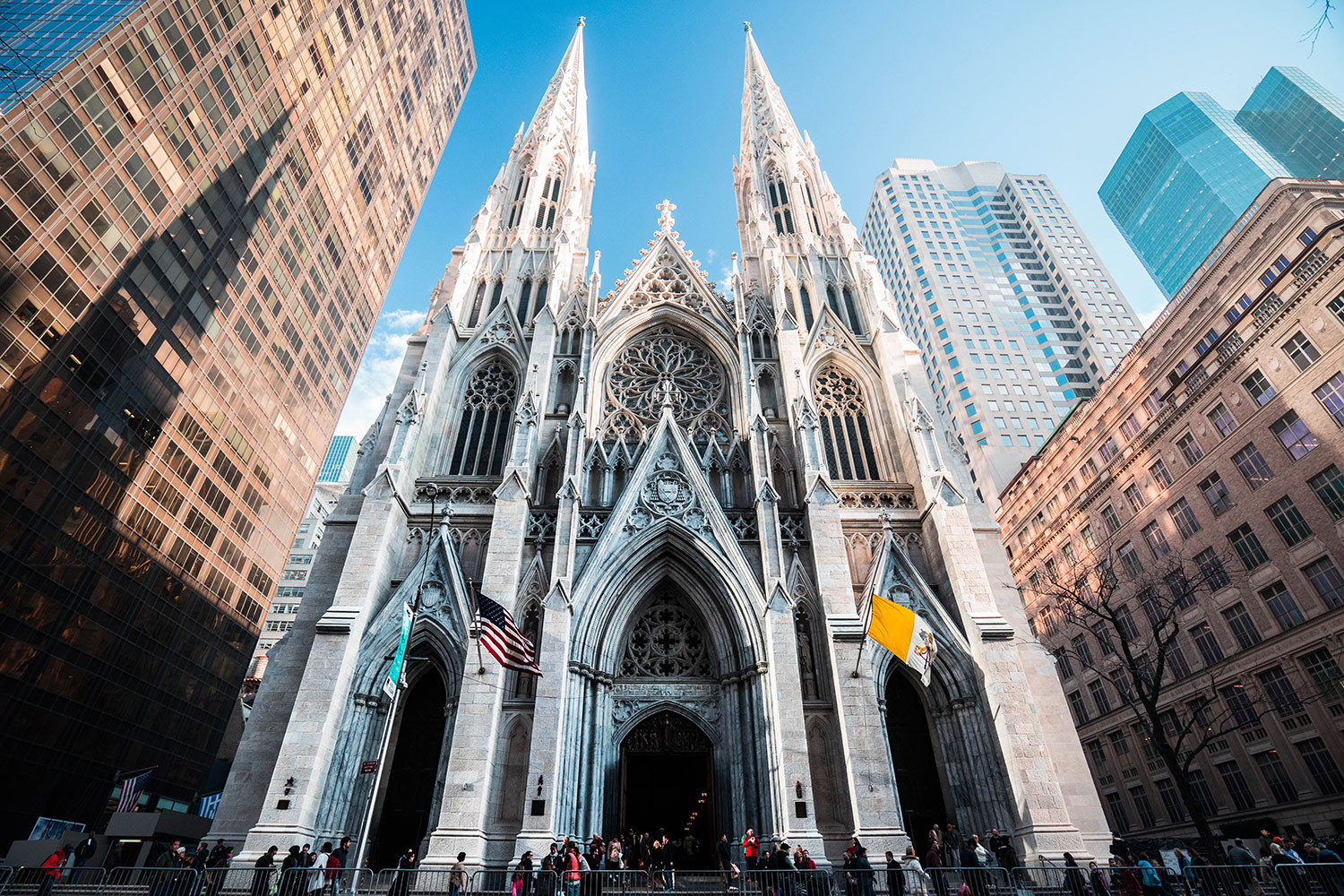 Unfortunately, six months into this job, work started to dry-up as the country headed towards what we now know as the great recession. I eventually found work at a boutique firm in New Haven, Connecticut, and worked on small projects for Yale University while applying to graduate schools. During my two-year masters program at Virginia Tech, I interned for the summer in Nashville at Tuck-Hinton Architects while also doing research at the Civic Design Center. It was the research at NCDC (Nashville Civic Design Center) that led me to studying my masters thesis project which focused on restoring urban wastelands into food-generating community centers. That season in Nashville was so inspiring to me, and I knew I wanted to come back as soon as possible.
However, life took a pleasant turn when I married my husband and moved to Charlottesville, Virginia. For the next few years, I worked at a firm that specialized in K-12 and Higher Education in the DC area, and I started to take my licensing exams.
As I kept reading about all the continued growth and excitement surrounding Nashville, I felt a tug on my heart to return. After convincing my husband that there was a lot more to Nashville than country music, we quit our jobs and moved to Music City in 2014. In the following years, I completed the path toward licensure and worked on a variety of project types with rewarding professional growth at Tuck-Hinton Architects. Perhaps my favorite projects during that time were producing two daughters in design collaboration with my husband. In 2019, I learned about a position open at ESa through a dear friend. Once I became more aware of the range of projects, the depth of resources and room for growth, I was eager to begin a new chapter of my career at ESa.
Q. What is it that inspires you? Do you have any architectural heroes?
A. I return to my original love and passion for art to find design inspiration. With the world of art at our fingertips, courtesy of Instagram, I love to embrace sculpture or painting. To me, these two art forms are a poetic and distilled version of our complex world of architecture. Getting an outside perspective on design is important to gain insights that I can then incorporate back into my design approach.
As for modern day heroes in the A/E field, Marion Weiss is someone I've long admired – both from the work she has produced with Weiss+Manfredi as well as being a figurehead for women in architecture.
Stylistically and philosophically, I am inspired most by the works of KieranTimberlake and Lake|Flato – all for their attention to materiality, texture and environment. As far as legends go, I have "hand over heart" moments anytime I have been inside a building by Louis Kahn. I spent many lunch break hours in New Haven admiring the details inside the Yale Center for British Art.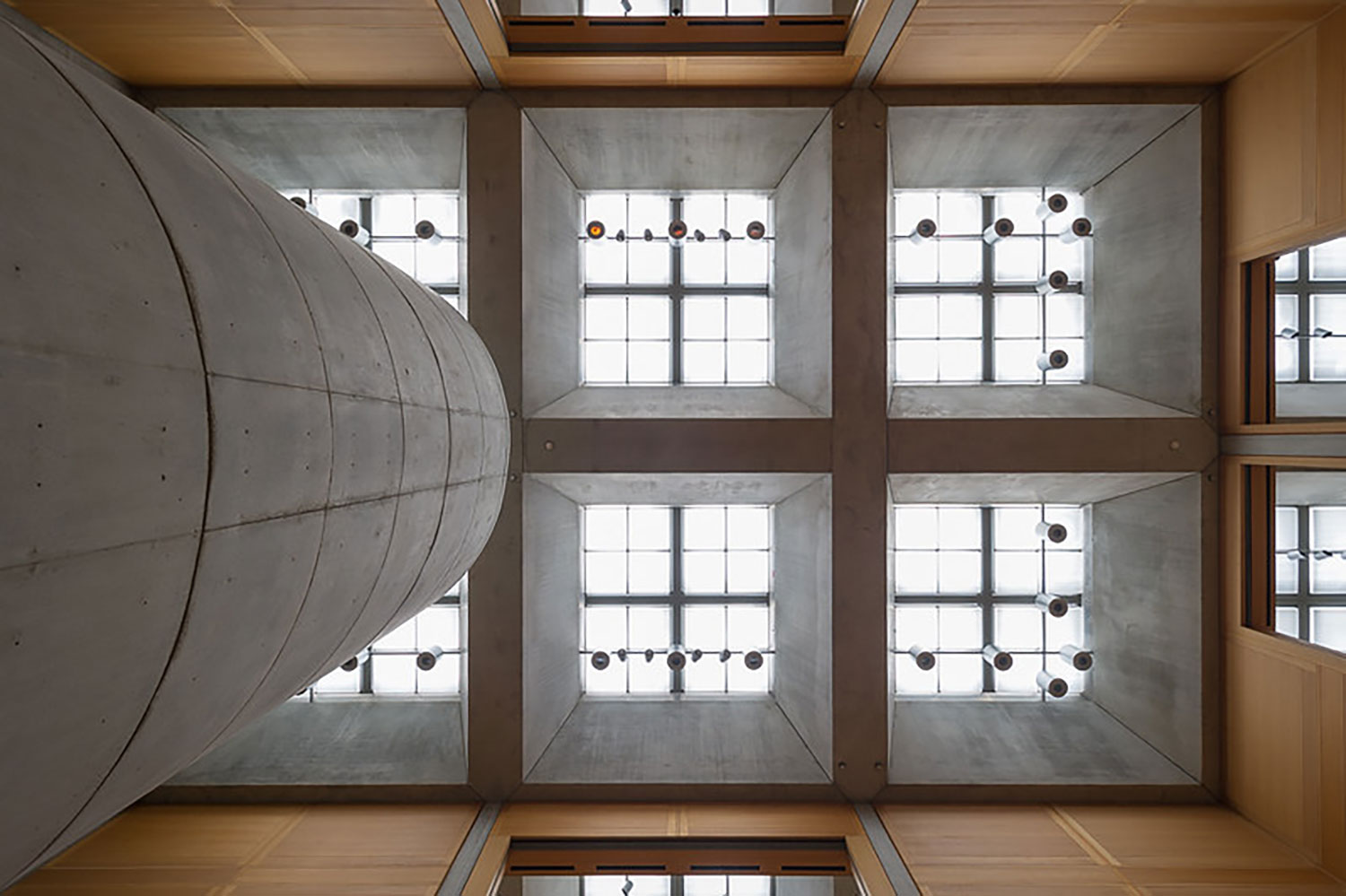 Appreciating all architecture, from ancient structures to ever-evolving contemporary work, is crucial. As designers, we should always be in a place where we can admire or learn from others. There is always something new to learn or a different perspective to embrace.
Q. Outside of work, what are your passions/hobbies?
A. My greatest joy comes from spending time with my husband and two daughters, who love a good weeknight dance party in the living room to shake off the day. We are constantly learning as family on how best to manage the stresses of daily life while having some fun along the way.
As I get older, I am learning how important "play" and creative time is for adults. I find that returning to my original loves of music and art restores my soul. Classical piano was my first and deepest passion.  The fastest way for me to unwind from the day is playing pieces by my two favorite composers, Chopin and Rachmaninoff.
When the kids are asleep, I love to paint watercolor landscapes. Since the pandemic, I have tried to make a habit of painting and sketching on a regular basis. I catalog my artwork on Instagram @virginiairene_art and use this account as a way to encourage me to regularly draw, sketch and create; but I have also discovered an inspiring community of artists from around the world.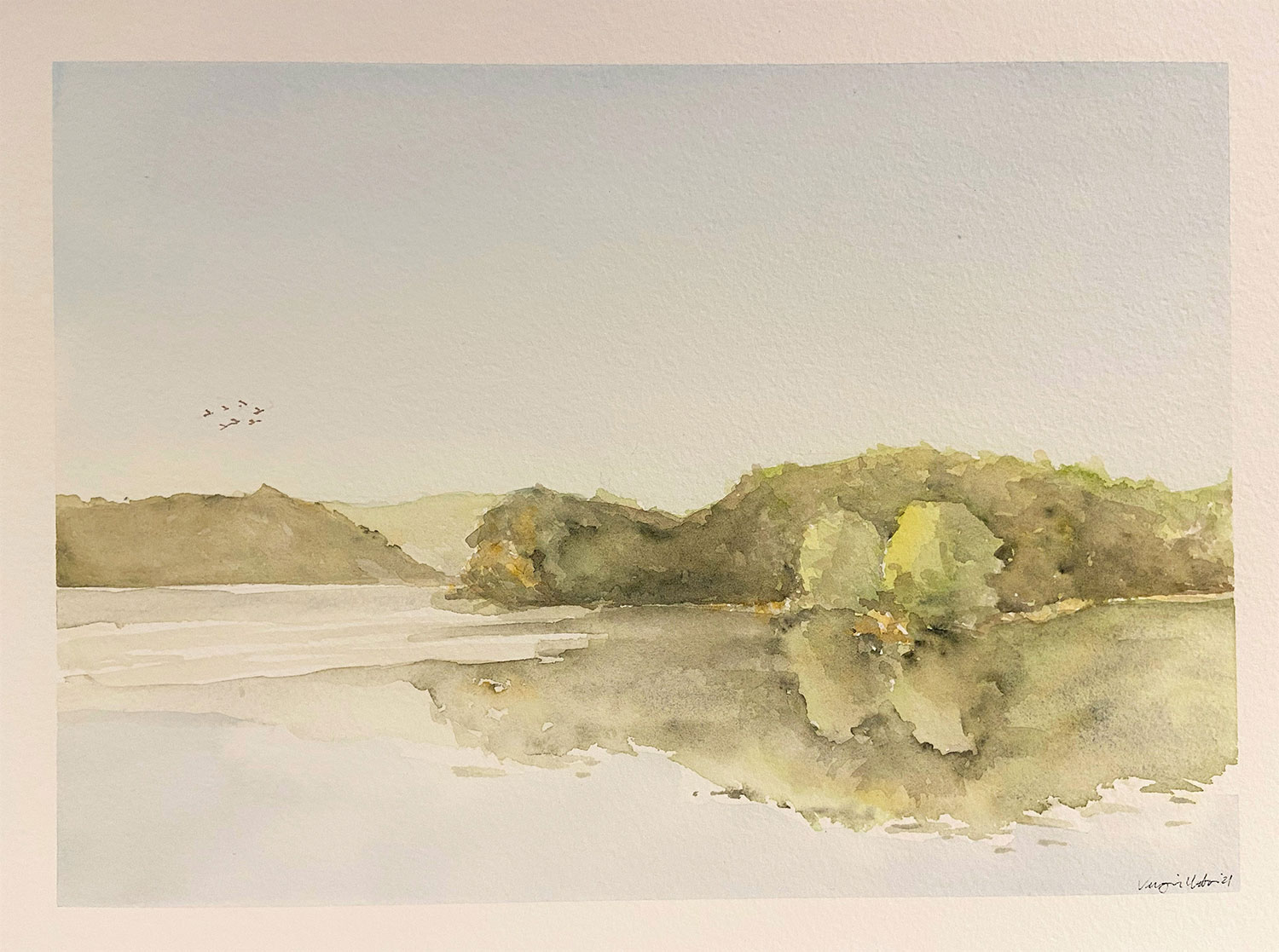 Lastly, regular exercise has been a relief from the stresses of professional and daily life. I've found that the only way it will happen is at 5am – before anyone else needs me in the day.
Q. Coffee or Tea?
A. Tea for sure, I am not against coffee, but I like tea better. I keep a collection of herbal tea in my desk drawer, feel free to stop by and ask for a sample!
Q. Cats or Dogs?
A. In my dream world, you don't have to choose – I love them both!
Q. Looking to the future of the A/E industry, what trends do you see as defining the next decade of design?
A. While this may be happening in some corners of our field already, I think we will see a shift in how we operate within the design phase of projects. Instead of TV screens on a wall, I think we will soon be standing in a meeting room during a presentation, using our hands to move parts and pieces of our projected 3D models – like a scene straight out of Tony Stark's lair.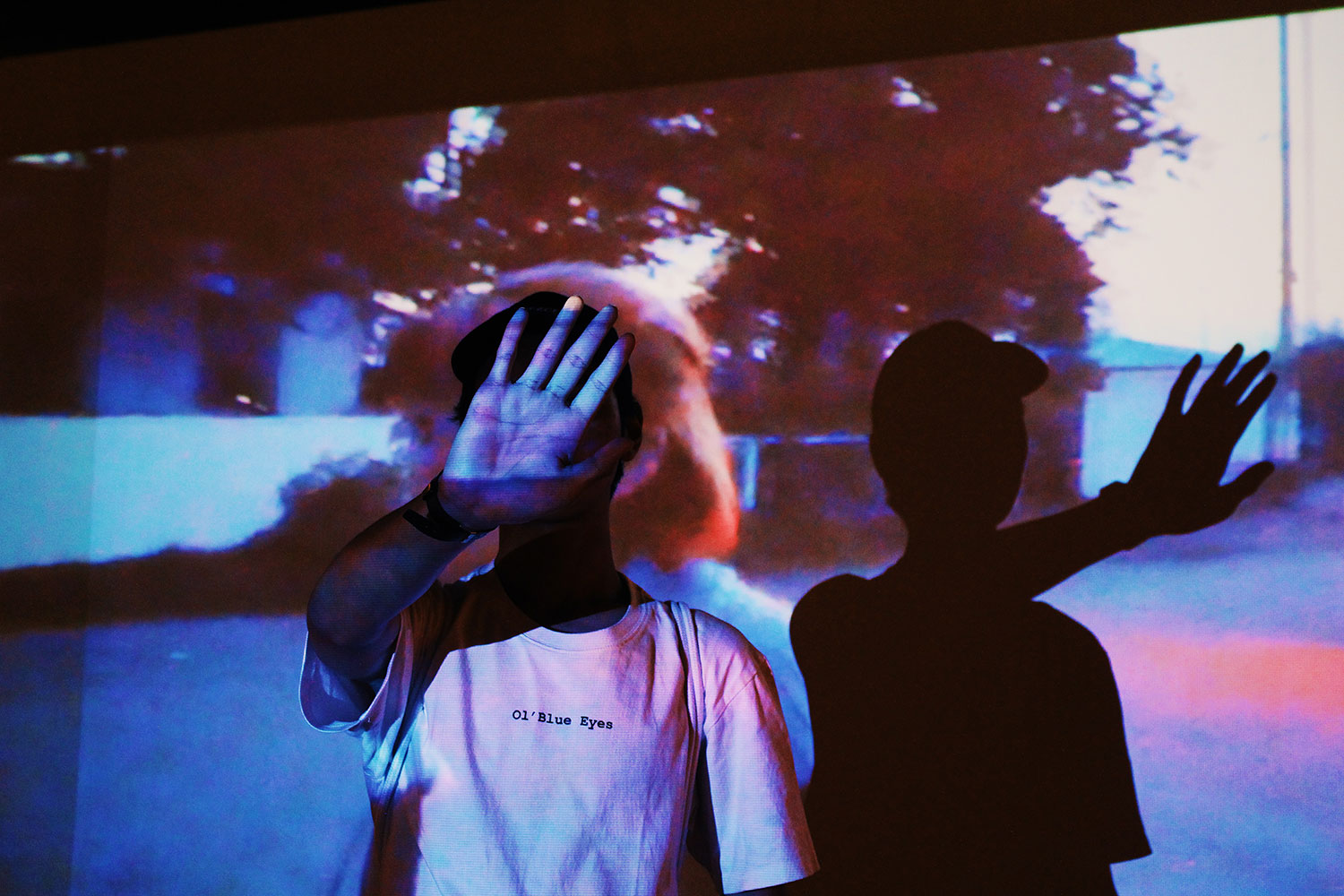 Augmented and virtual reality will soon be, and to some extent already are, the primary medium for immersing clients, consultants and contractors in our work. I predict this will become even more critical to the BIM world as we see perhaps more regulation in tracking construction waste and material sourcing related to environmental impacts. Between technology advances with BIM and AR/VR, coupled with Virtual Design and Construction (VDC), I have hope that architects will continue to play a critical role in building a bright and sustainable future.
Q. What are three items on your desk you just cannot live without?
1) a fat, juicy black ink pen – Pilot Bravo!
2) thin, delicate black ink pen – Pilot Razor Point II
3) soft lead mechanical pencil (Pentel P200 series – 0.9mm is my absolute favorite)
While there are many things I love at my desk, those three writing utensils are my favorite and see a lot of use. I love to go exploring in the eighth floor office supply area for the best pens and other useful tools.
Q. What have been your favorite projects to work on here at ESa?
A. So far, my top three favorite completed projects while serving as a Project Manager at ESa have been One Nashville Place Renovations, ServisFirst Buildout, and Belmont's newest residence hall, Caldwell Hall – easily the largest project I have been a part of – complete with 600 beds and 270,000 sf.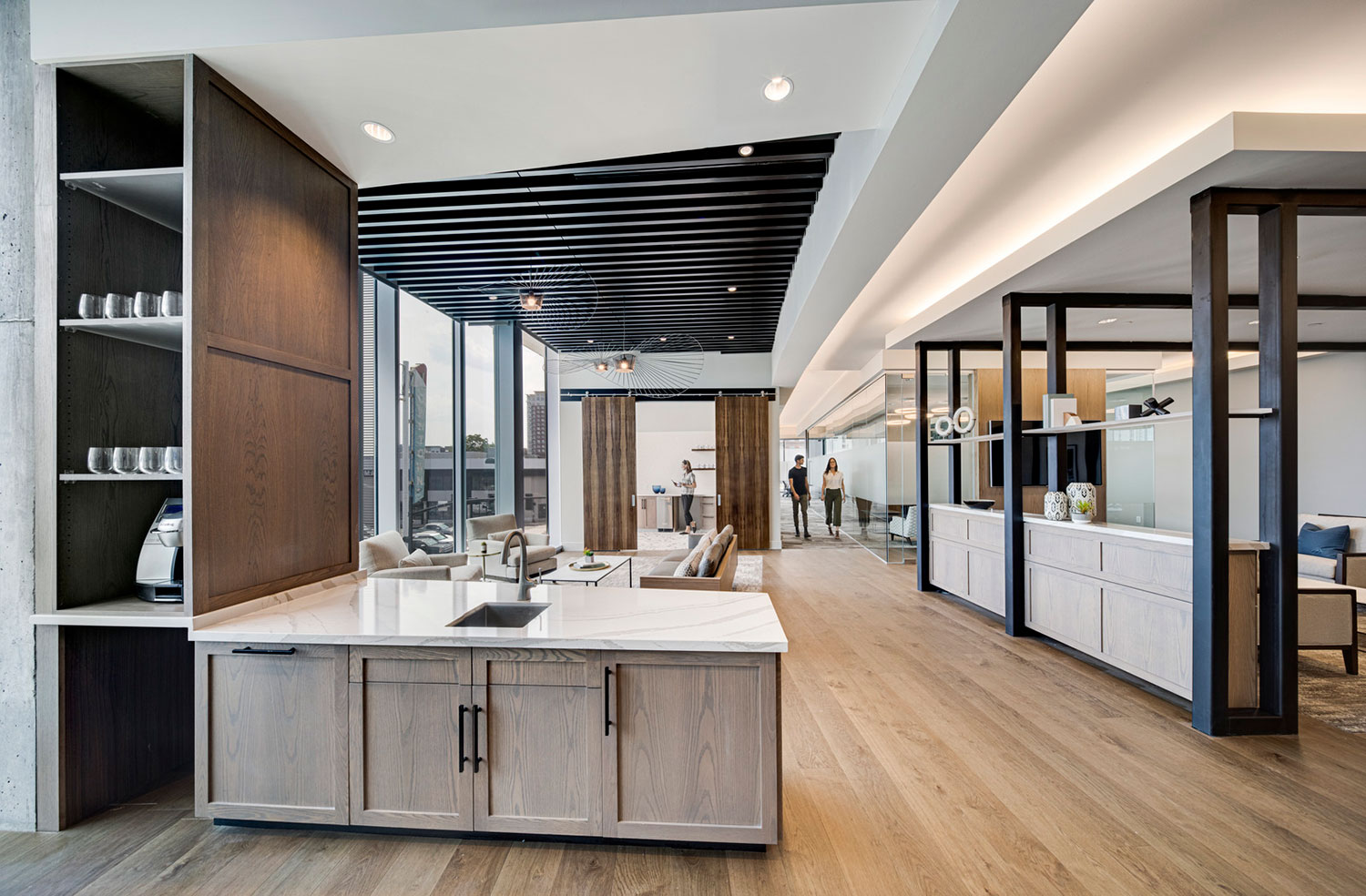 With all three projects, it was such a great experience to get to work with our talented interior design team. They truly take every project to the next level, and I couldn't do my job without them!
Q. If you were not an architect, what do you think your career would be?
A. Although relatively similar to my current career, I've always admired landscape architects and appreciated how their work brings life to a project. If time had not been a factor in graduate school, I would have loved getting a dual MLA/M.Arch degree.