ESa Projects and Partners Recognized for Excellence
The ESa-designed Fisher Center for Performing Arts at Belmont University received several awards at the Associated Builders and Contractor's Greater Tennessee 2022 Excellence in Construction awards banquet. Contractor R.C. Mathews won the Excellence Award in the Mega Projects over $100M category.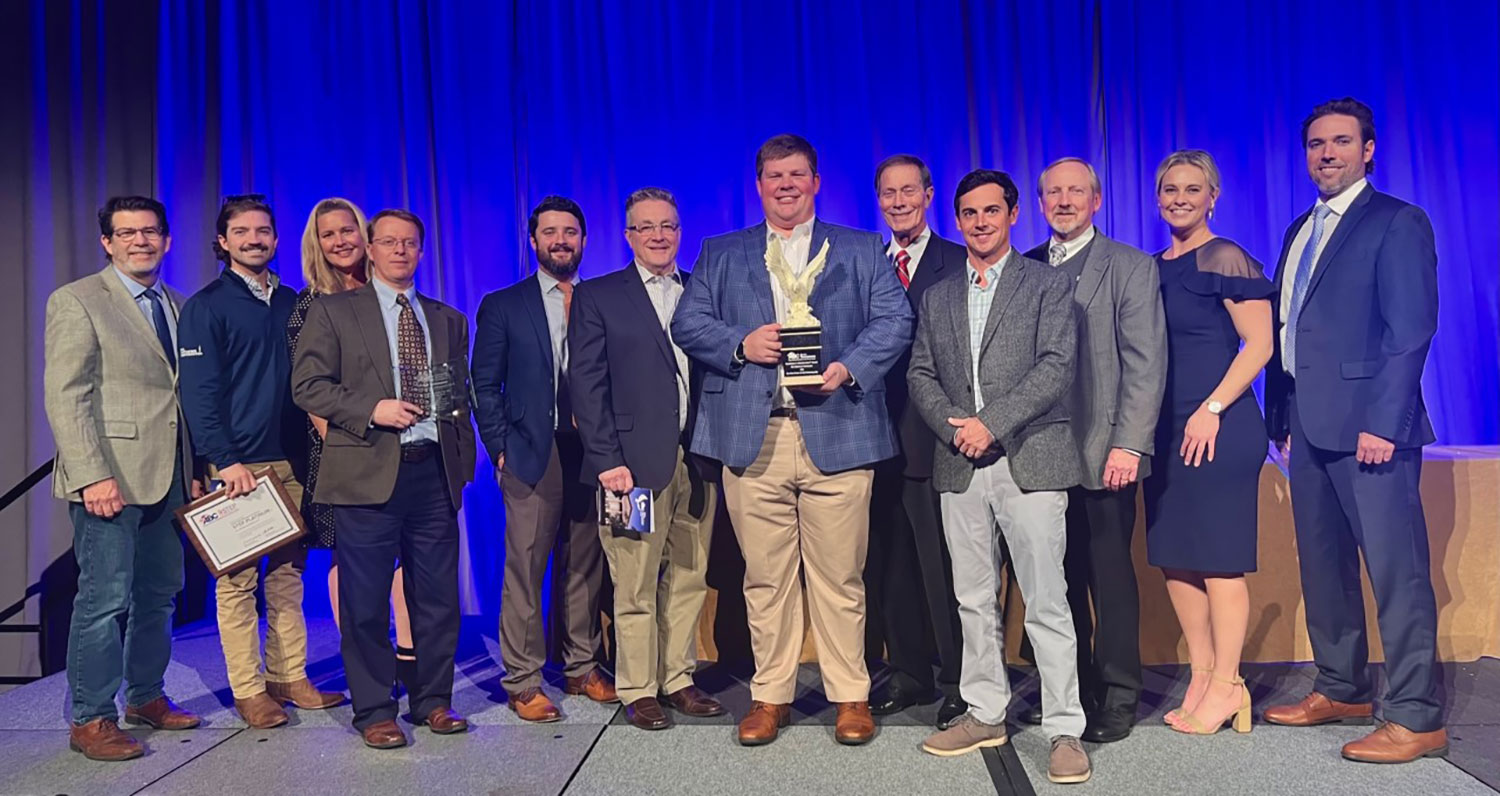 David Minnigan, Darrell Lambert and Randy Nale with the R.C. Mathews team
Also recognized were Enterprise Solutions who won the Excellence Award in the Electrical Commercial category, and Alexander Metals who won the Excellence Award in the Exteriors category. ABC shared that the Fisher Center scored the highest total score out of all the projects submitted in any category.
Designed in the classical style reflected in many of the campus' most important buildings, the Fisher Center for the Performing Arts features a 1700-seat main auditorium, two contiguous recital halls, a grand lobby, and back-of-house areas including dressing rooms and rehearsal space. The theatre is designed for various types of performances including musical theatre, Broadway-level productions, opera, dance, orchestra and choral musical, as well as special events. The main auditorium features a full fly tower, wing space, orchestra pit, two forestage lifts, a trap room under the stage and television broadcast capabilities. The recitals halls adjoining the grand lobby can host approximately 300 people for performances, presentations and other functions. When combined with the grand lobby, the entire space transforms into a 900-seat banquet hall for special events.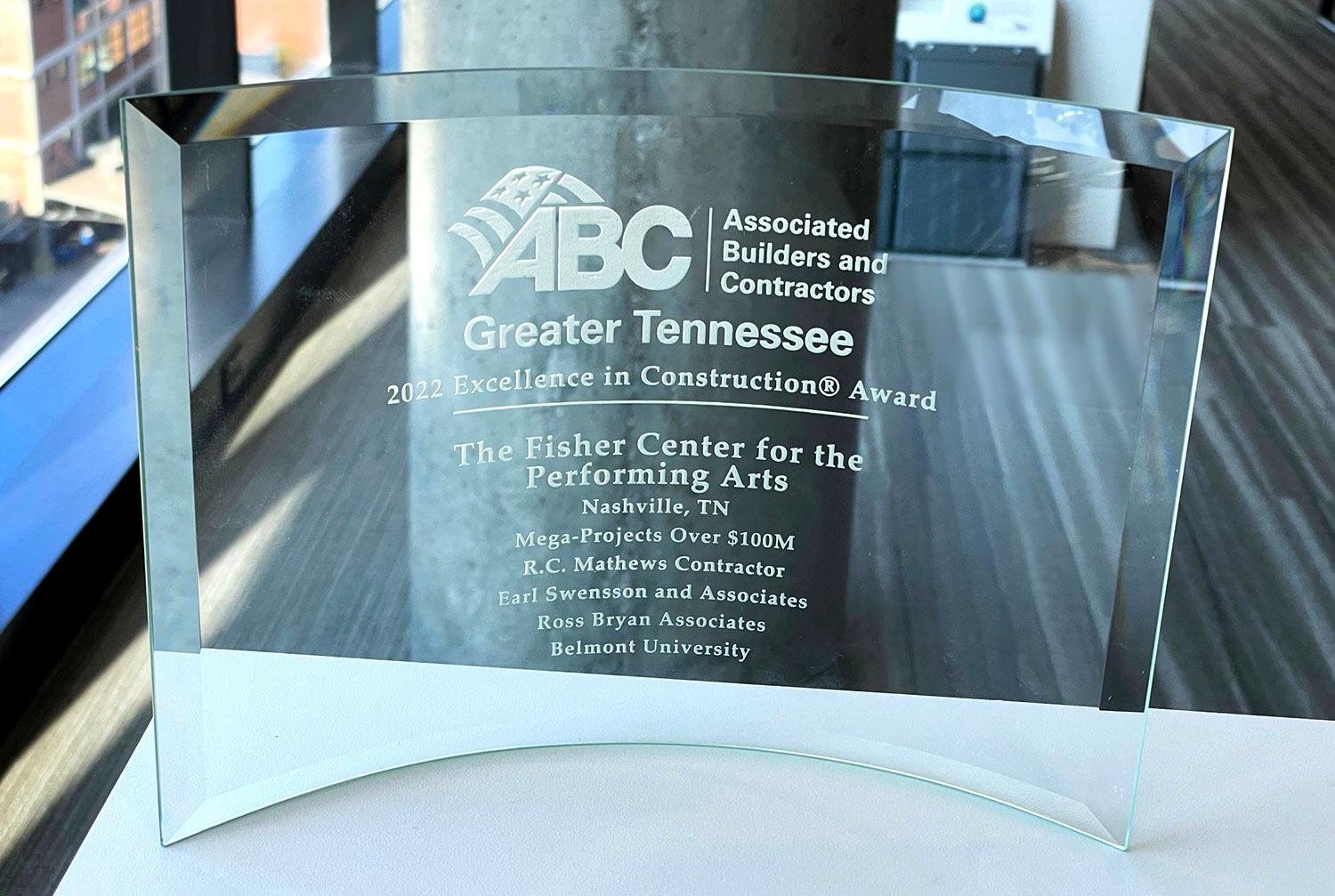 The 2022 Excellence in Construction Award for The Fisher Center
Other ESa affiliated projects that were recognized included Belmont's Jack C. Massey Center with Cooper Steel receiving the award for Excellence in Construction for this project.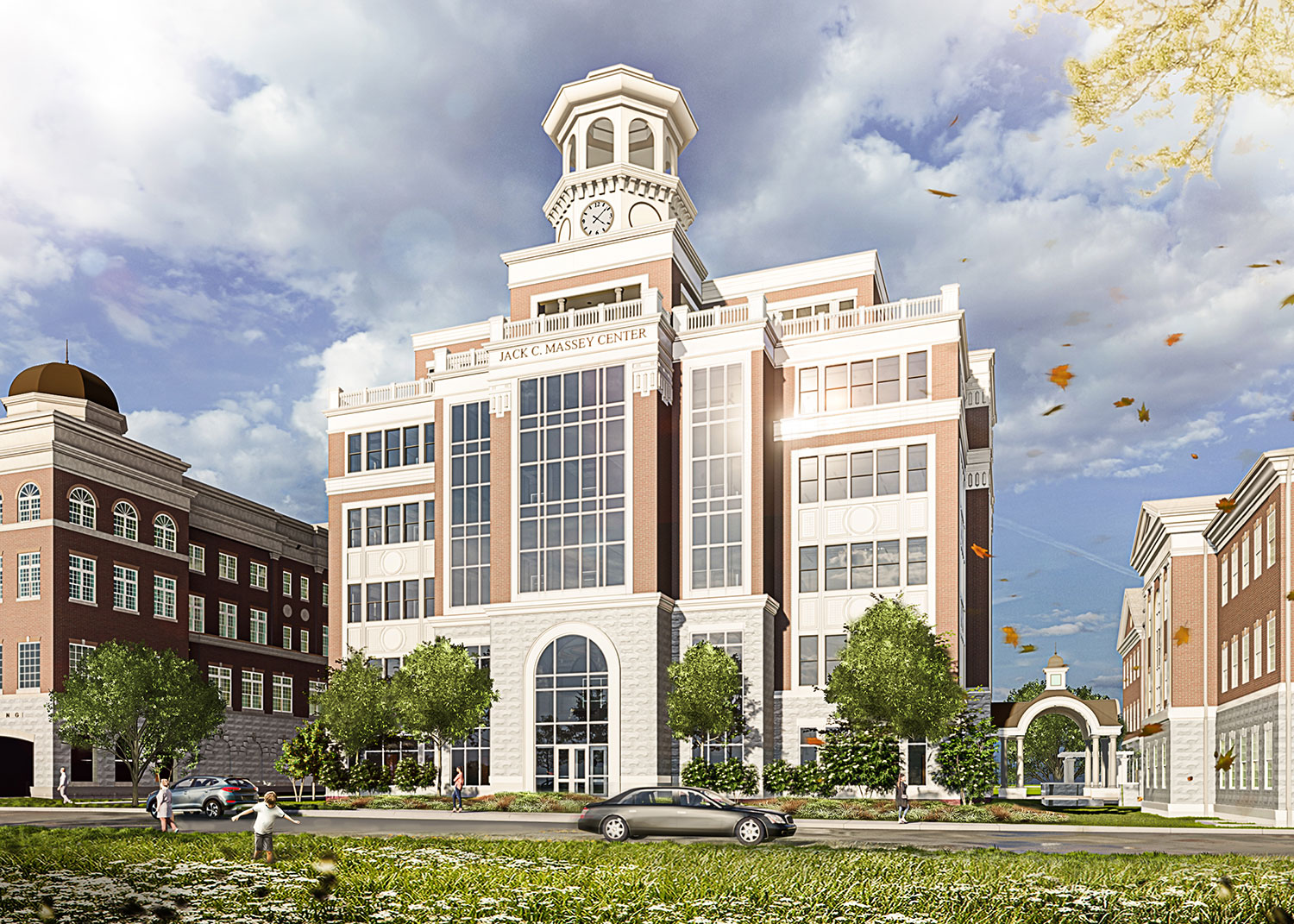 Rendering of Belmont's Jack C. Massey Center
The new 125,000 sf Jack C. Massey Center will serve as the university's new "front door" starting in August of 2023. The six-story building located 15th Avenue will house a variety of University initiatives including the Belmont Data Collaborative, the Transformational Innovation Hub and the Cone Center for Entrepreneurship. The Center will also be home to the new Welcome Center for the university and house its admissions department.
Congratulations to all our partners for their outstanding work!
For more information on these and other ESa projects, please visit our portfolio.