ESa-designed mixed-use district, Paseo South Gulch, breaks ground
Located on 8th Avenue, this new, ESa designed mixed-use district will include two towers and will feature adaptive reuse elements along with residential, office and retail space.
On Tuesday groundbreaking for the new micro-neighborhood, Paseo South Gulch took place.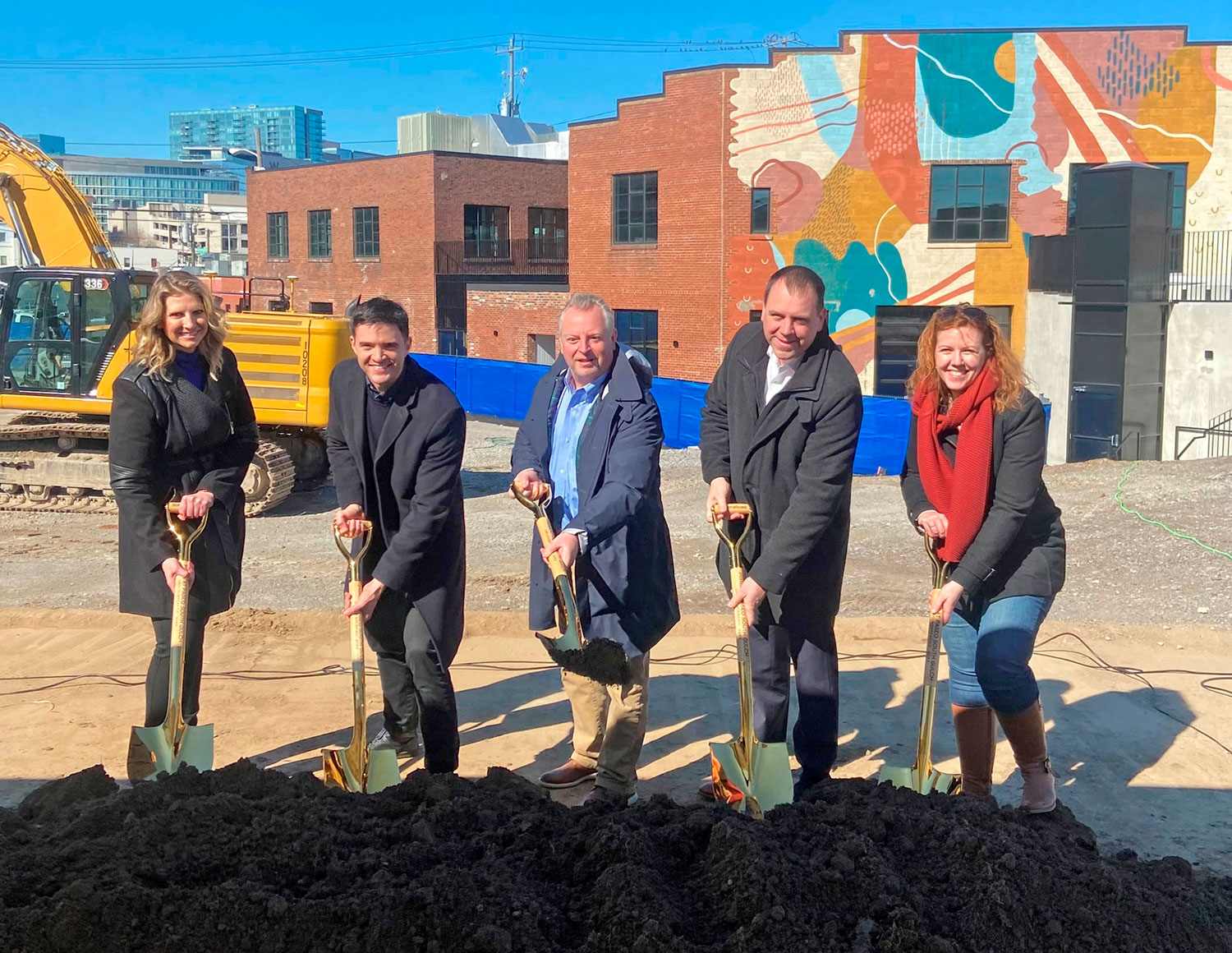 Pictured above are some members of the project team, from left to right: Kylie Davis, Ryan Terrell, Tom Wolentarski, Eric Klotz and Laura Beene
The groundbreaking was for the first of the towers, named Prima, which when completed, will contain 278 multifamily units, 18,000 square feet of Class A office space and 8,000 square feet of retail. Once completed this first tower will stand at 16 stories.
Construction on the second tower is slated to begin by early 2023.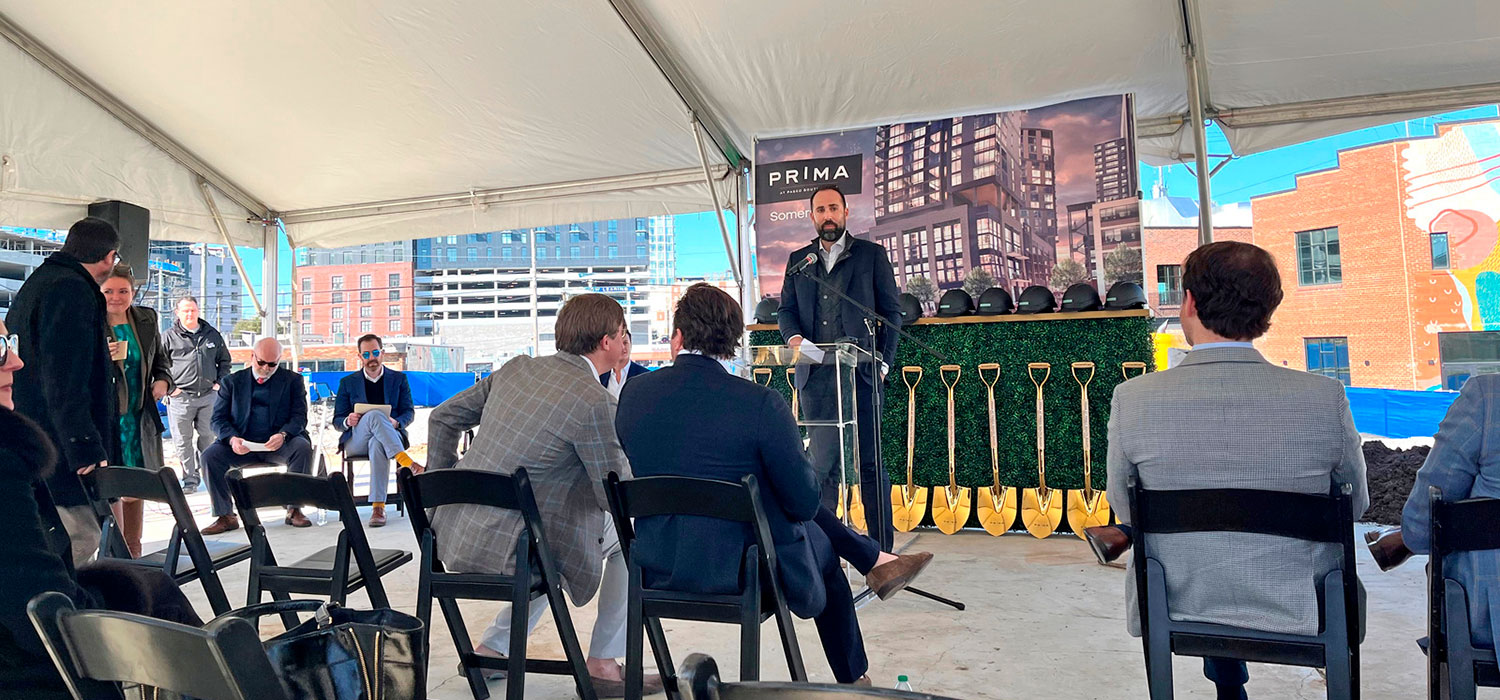 According to Ian Ross, principal founder of developer SomeraRoad, "It's a master plan site, it's a dynamic energy, and what we're trying to create here is a live, work, play, stay micro-neighborhood where all of these uses work together."
The ESa design team worked hard to develop a mixed-use space that addresses Nashville's urban growth needs while maintaining the historic character of the surrounding area. The existing Voorhees and Antiques Mall buildings will be integrated with the new towers and contain 75,000 square feet of redeveloped office and retail space.
Check out ESa's Commercial + Office portfolio for more information on this and other exciting projects.